Joined

Jul 8, 2005
Messages

5,847
Likes

0
Points

0
Age

48
Location
This event is a once in a decade (it seems ) for us. We have NEVER indulged like this since we have been togther.... But, when in Rome...
First, the pics. Then the story.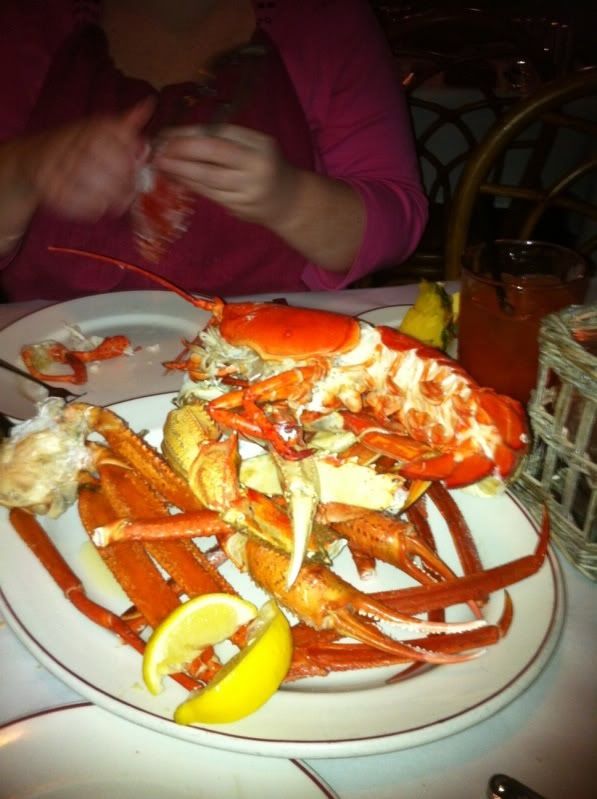 We shared an amazing meal, ALONE, at the Fulton Crab House in the Downtown Disney area at Walt Disney World in Orlando. We had the "Fulton's Crab and Lobster 'experience" for two. And experience it WAS.
A sample of things said during the course of this meal.
"Take THAT PETA!"
(Or, 'Sea Kittens' are delicious.)
"My arms are covered in butter."
"I've never been happier than I am right now."
"This is for you, Captain Phil." (While eating Alaska King Crab claws.)
"What are those green things they brought?"
"Uggghhhhhhhhhhhh."
"God Bless America."
Needless to say, we had our cholesterol fill for the year. Praise God we get to WALK, a LOT tomorrow and the next day.
But, oddly enough, we spent most of the time (note that this is the first 'date', with out Hannah we have been on in YEARS) talking about Hannah, imitating her, thinking about how she would react to the things we saw....etc.
A good time was had. Now, looking forward to Hannah seeing Mickey tomorrow.