Hi everybody!
I know I only posted once like a month ago, but I have some updates and thought maybe you'd be interested to hear them.
I finally chose a kennel to get my future agility/show pup from. The kennel is Rexann samoyeds, and here is their web address:
Rexann Samoyeds
They're really a great kennel, and I can't tell you how lucky I am that I am on a waiting list for a breeding that will occur this coming winter.
Here is the mom, Ch. Crosmar-RexannEmerald Isle Danika, NJP:
(as of now, no stud has been chosen)
This is "Dani" at the 2006 National Specialty at 9 months of age. She took first in her class.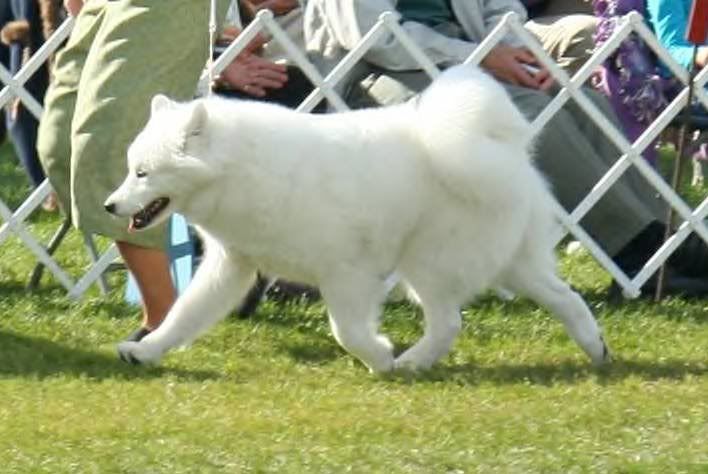 This is Dani and her siblings and her famous dad, Ringo: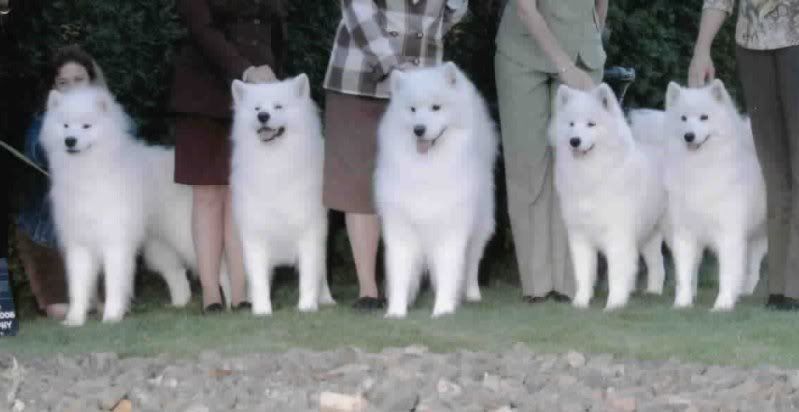 Here is a picture of Dani and her mom. Dani is the one on the left. Her mom is on the outside of the picture:
Dani's owner has also gotten her into agility and weight pulling. It makes me happy to see someone who does so much with their dogs.
Here is another close relative of Dani's:
Rexann-Crosmar White Angel Forest_ samoyède
The site is in French. I can get the gist of it, but all you need to know is that Forest is Dani's brother.
Anyway, hope you enjoyed the pictures. I know that Dani's now adorning my wall paper at work. I can't wait until we bring the little guy home.
The BF wants to name him Vito. Anyone else a Godfather fan? :rofl1: