Joined

Apr 13, 2011
Messages

3,557
Likes

1
Points

36
Location
My main hobby is crochet, with some knitting thrown in. You know... yarn stuff.
My biggest hobby, though, is cornsnakes. I've been breeding for specific genetic color traits. (That said, I am about two years behind on my plans due to moving house ~18mos ago.) At the moment, I have twelve corns, four of which I produced myself.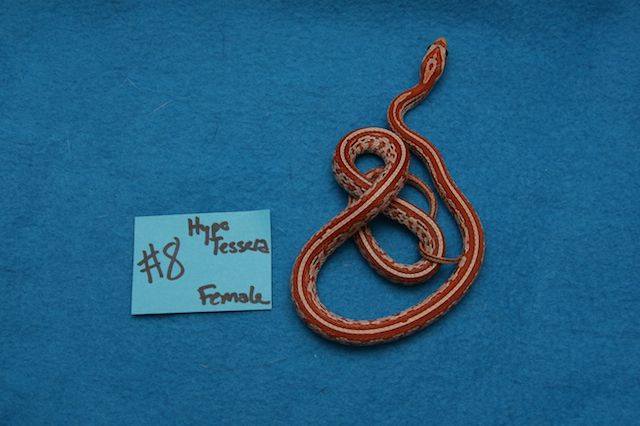 Note: None of those three snakes are related to each other. XD The top pictured is Reggie, my very first snake. The other two are babies I hatched out here, one from a loan agreement and the other completely independently. Both are much bigger than that now... these pictures are kind of old.
Other than that, I do some sewing and other crafty things when I can. I guess you could also put video games on the list, and I've recently started playing RPGs with dice. I also enjoy reading and drawing, but I rarely have time to do those things, anymore. Once upon a time, drawing and art was my major hobby and I miss it so very much.
Your snakes are so pretty! I've always wanted snakes, but I'm not sure if they will ever be in the picture for me. I love the 3rd one!