Joined

Mar 27, 2005
Messages

12,169
Likes

0
Points

36
Age

29
Location
Are Sophie (the big one) is in full flight and on heat. A little pup keeps coming in and unsucessfully "humping' ahem.... sophie.
I am on the puta at the moment as I need advice!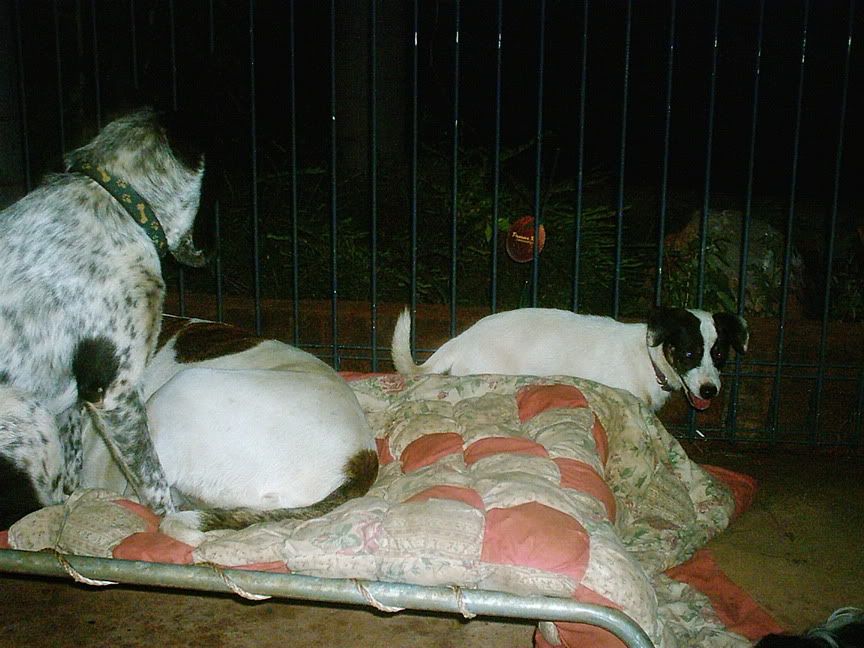 well thats him on the right, with the black markings on his face. Buster is lookng after sophie really well and wont let him near her enough to do anything.
And he is to small to do anything I think (i know tho, they are crafty)
And I am still watching them, Sophie is lying just outside the door and so i can see him
Ok, he has been bak a few times, and I just dont want to see him hit by a car or something, ok, maybe thats just an excuse because he is so cute and I love him. He is very skinny, but I dont want to do too much to entice him back, and I definetley dont wanna bring food into the equation with Buster already snippy.
Anyway, I do really like him and I do NOT want to send him to the pound. I am happy to take him into my room to keep him away from the others, buy his food and all, atleast untill I can put an add in the newspaper and around town. he is so skinny and so cute. i dont know what to do, mum says NOT ANOITHER DOG. But he is adorable. help please!