Scum scum scum scum..SCUM
Joined

Jul 4, 2006
Messages

2,911
Likes

0
Points

0
Age

39
Location
So.. we got a shipment of little girl ratties in a while ago.. and I've been planning to get a new girl.. I had only 2 girls left and one is young and hyper while the other is older and not hyper.. I wanted to get a new girl for my younger one so she would have a playmate and have someone to live with when my older girl passes.. so when I got a shipment of gals at the store I nabbed one! heehee..
After getting her I found out someone had a couple girls they had to get rid of.. so I took them too.. hah! I'm insane I know..
So now I have 3 new rattie girls.. the 2 I got from the girl seem really... I don't know.. off? Their balance is bad.. they have a blank look in their eyes.. they're kind of thin.. I'm thinking they may have been abused.. poor things.. but they are REALLY sweet and cuddly and licky.. I love them all!!!
Well I'll stop rambling and post some pics of them!!
This is Snowball.. one of the 2 'rescues'.. She has a bit of a head tilt.. nothing serious. and is a little more reactive than the other girl.. according to their previous owner they're both about a year and a half old..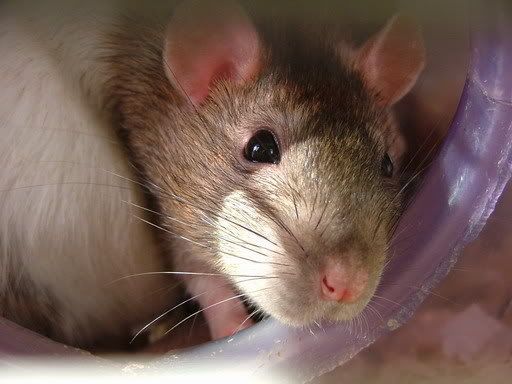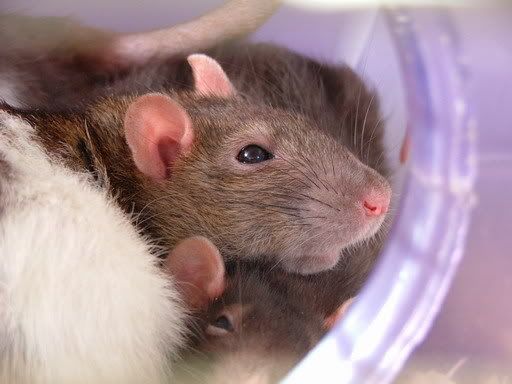 And this is Nibbler.. She has really bad balance.. when she climbs in the cage she randomly falls off things.. very blank look to her.. but she is just a sweetie! Very cuddly and loves giving kisses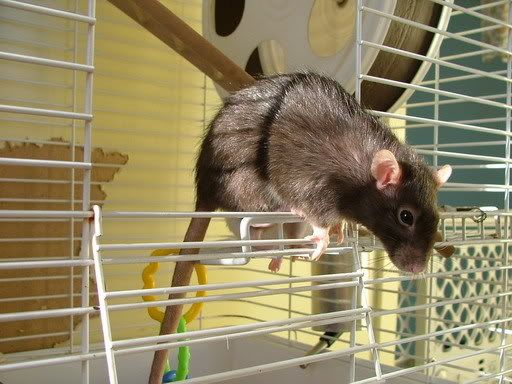 Many more coming!!!