Joined

Jun 2, 2006
Messages

8,854
Likes

1
Points

36
Location
Don't we have a fairly decent contingent of New England/North-easterners doing agility at this point? I think we should all plan to go to a trial together at some point!
I originally was going to post inviting anyone within reasonable driving distance (or not; we had competitors from as far away as Bermuda this year) to our club's amazing USDAA trial next summer. It's held in mid-June every year at the Trapp Family Lodge (of "the hills are alive" fame) in Stowe VT. This year, as is usual, Facebook was filled with people singing the praises of the trial for days after, because it is essentially a vacation/agility trial combination. One ring only (although if the numbers keep going up, it may eventually have to change!), so you aren't crazy busy running back and forth, or having to volunteer every class as they try to staff multiple rings. It is unarguably the most beautiful site for a trial in existence; here's the ring:
There are miles and miles of beautifully maintained trails that you are welcome to enjoy, and ridiculously pretty fields where you are openly invited to have dogs off leash (no sneaking off to let your dog run!):
It's a fairly short walk across a gorgeous field (although considerably longer coming back, since the walk back is uphill) to the pond where again - you are invited to let your dogs be off-leash and swim:
There may or may not be a small herd of border collies when you get there, however: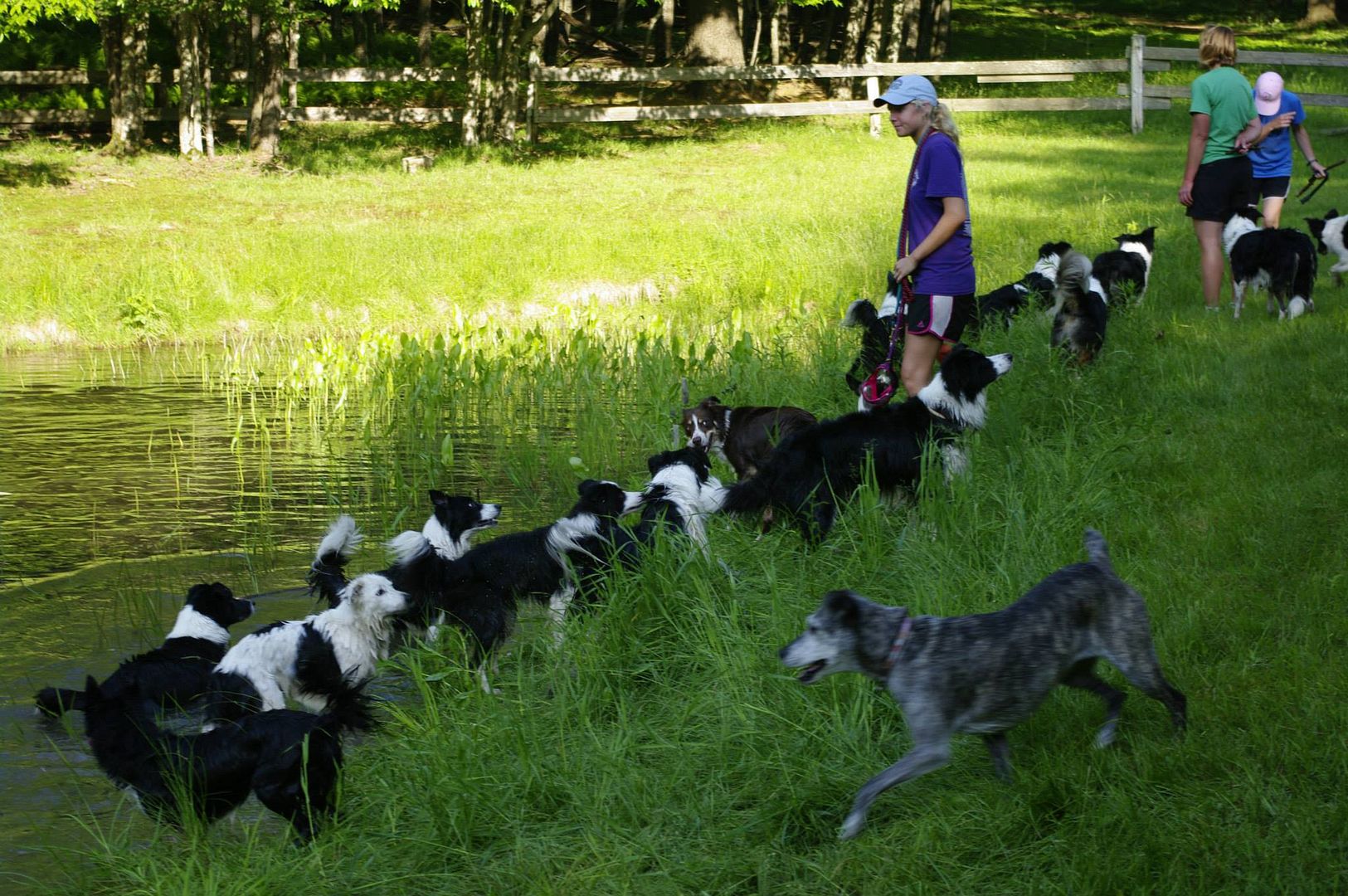 There are beautiful gardens where I saw a ton of people posing dogs for pictures, and I had a good time posing mine on the concert stage. Gusto had a good time not posing.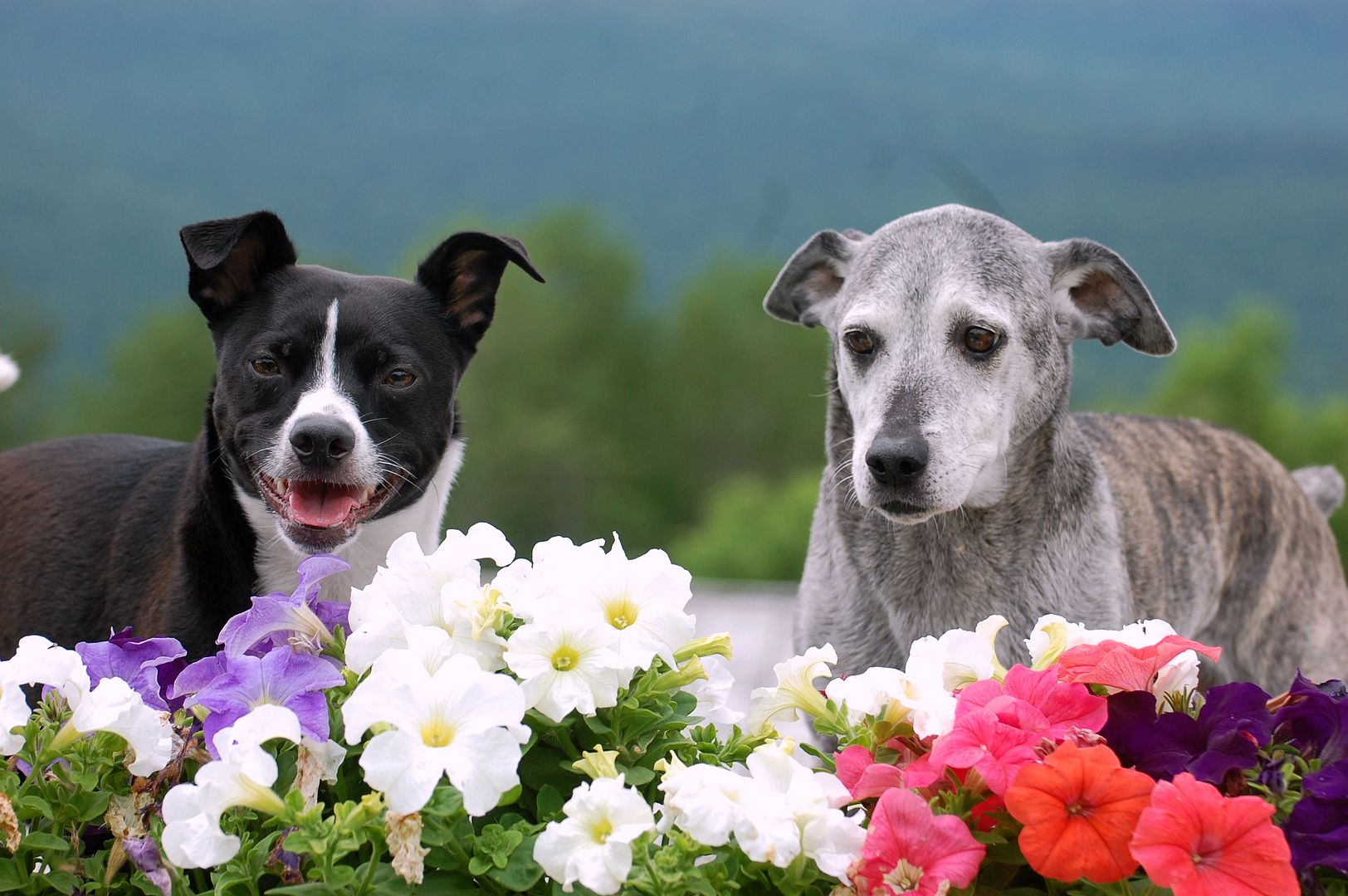 And if that alone doesn't entice you, we always make a point of hiring good, FUN judges. There is a pot luck barbeque Saturday nights, and the keg of lager is tapped by mid-afternoon each day. AND the Ben and Jerry's factory is about 10 miles away.
So that was going to be the original point of posting, but since it is nearly a year away still, if anyone wants to try to set up a meet at another trial, let's do so! I know I'm about as far north as anyone goes. The furthest south I usually travel is Rhode Island (and I'll be there Aug and Sept). I'm also considering Conn. over Halloween weekend. And I would be willing to travel for somewhere else that worked out well for people, although I do have to pick my locations carefully based on footing for Gusto.
So...anyone interested? Let's not let the mid-west people have all the fun!