Joined

Mar 23, 2012
Messages

102
Likes

0
Points

0
Location
New to Chazhound, after coming across a recommendation of sorts on a blog I read, "save the pit bull, save the world". I have two dogs that pretty much rule my world, and a third, temp-a-puppy that I'm puppy raising for a friend.
There's not much to say about me that's interesting, but my dogs are all sorts of fun, so I'll introduce them: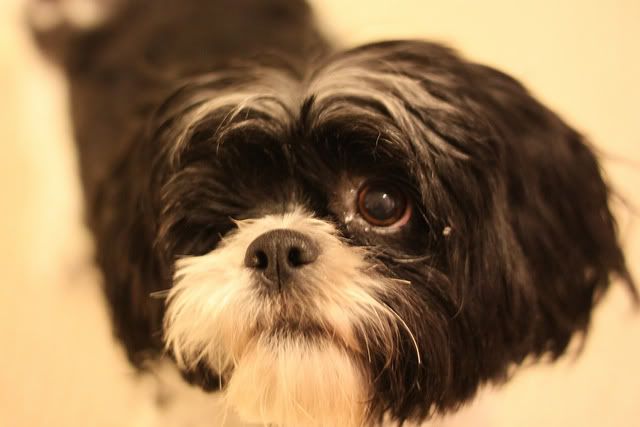 Lexie, ruler of the roost. Aka LuLu, Nugget, Little Terror, The Queen, you get the picture. Actually she's the sweetest dog you'll ever meet and spends her free time playing with kids and just got her certification to visit nursing homes and hospitals. She's a smart little cookie, and actually was trained for animal acting, but doesn't get much of any work on account of the eye, so we play at home and occasionally she crashes work or school with me. She lost her eye in a pretty traumatic accident May of last year, but is coping well.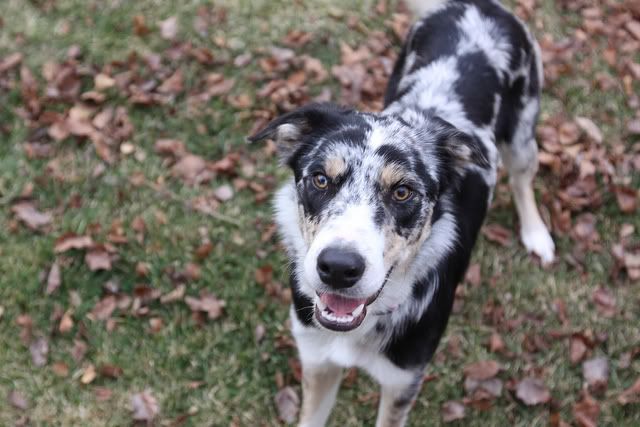 I first met Bizzy (known among friends as Dizzy or The Blonde) when I was living in the states. My roomate wanted a lower drive BC for some light performance and as a friend for her Lab. Long story short, 1 year later I get a text (can you believe it!) that she didn't want Bizzy anymore and did I want her. I needed another dog
not
at all, but here we are. She's actually away at a bootcamp of sorts to conquer some of the issues she came with, and now plays Flyball, to make her debut in May 2012.
I also have a temp-a-puppy. While Bizzy is away, I wanted to keep up with training, and my friend had a litter of pups that she kept a few back. This is one of them. Meet Loki. Loki is lovely. Loki also reminds me why all owners of Border Collies that think they want a Border Collie in puppy form are crazy. She's actually a little pistol, very smart, incredibly self aware of her body, and a lot of fun. I keep a blog on training her when I have time and remember to update it.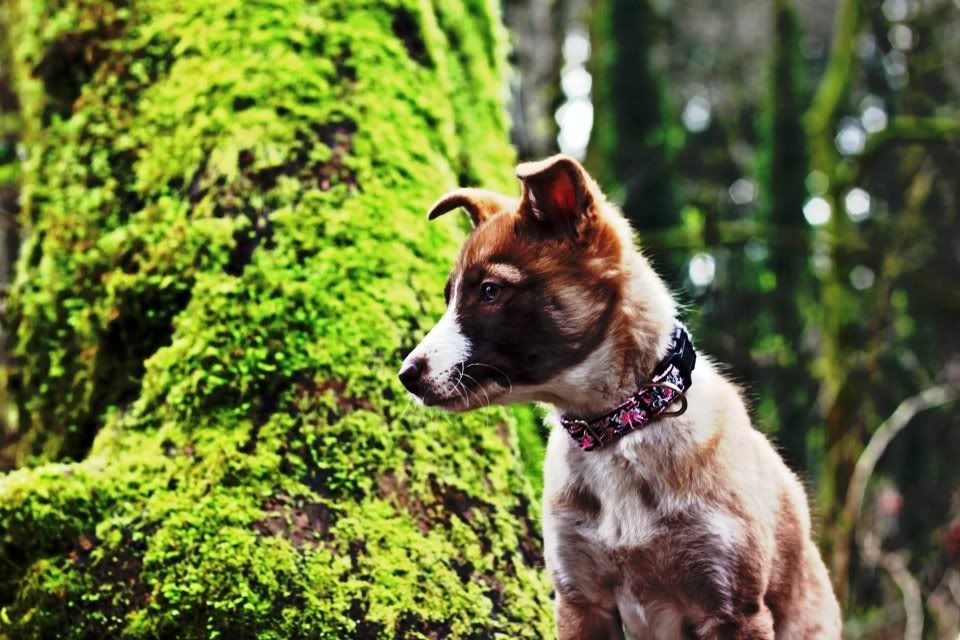 So that's the crew! Looking forward to chatting with everyone!