Joined

Dec 31, 2004
Messages

22,038
Likes

2
Points

38
Location
I don't have much time these days to spend on the forum. But here and there, like to pop in. Hope that's not too annoying. So here I am with some recent photos of my two fairly recent toy Poodles, Maurice and Matisse. They're now about 2.5 years old and have turned into such nice adults...just darling temperaments and so nicely behaved...just happy, playful little dumplings.
Wee Maurice...(4 lbs)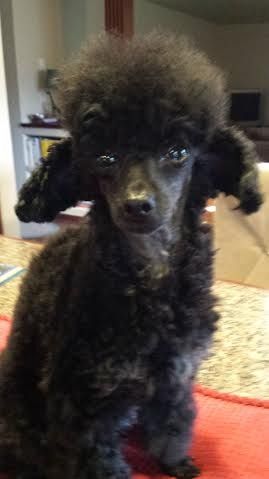 He has some silver markings on him which almost made him what's called a phantom. But they're very faint.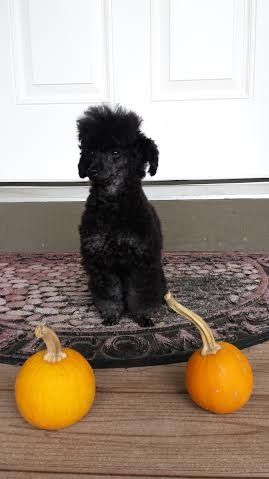 Where are yoooooooo mom?! You can barely see him, but Jose` is down in front of the door.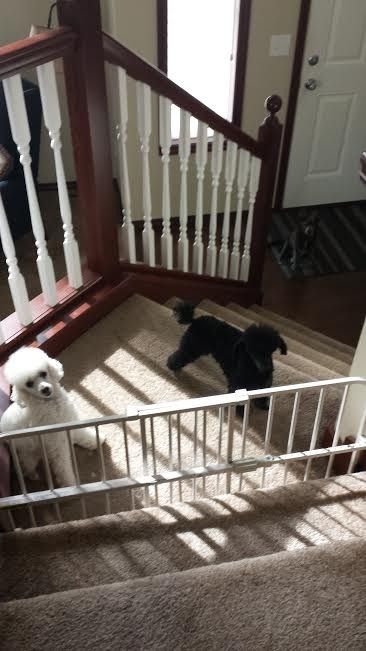 Going to visit Gramma. On our way to the ferry.
Matisse at about 6 lbs: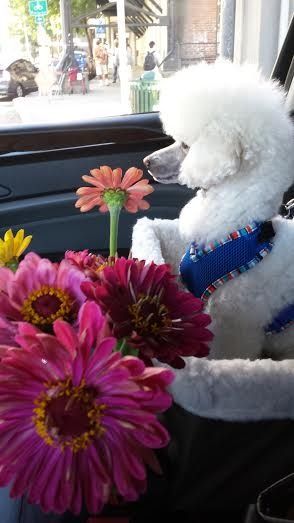 This was back in spring...practicing their threshold training. They stay put when the door is opened, even if I walk way out.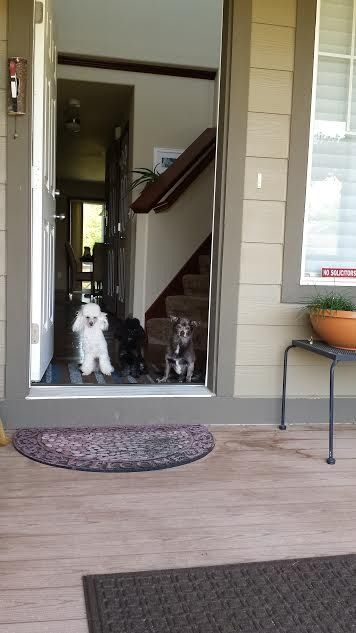 "Maurice! Matisse! Come!" They've got a good recall and they come promptly and fast...so cute.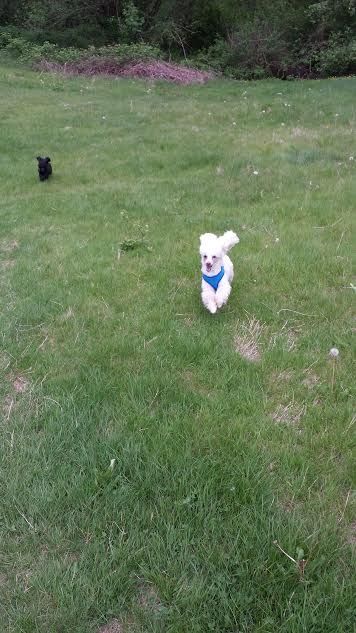 Exploring: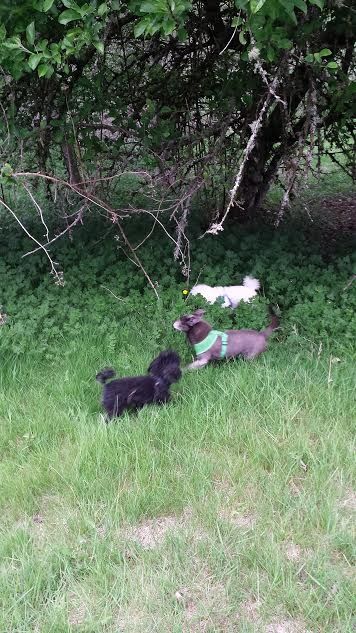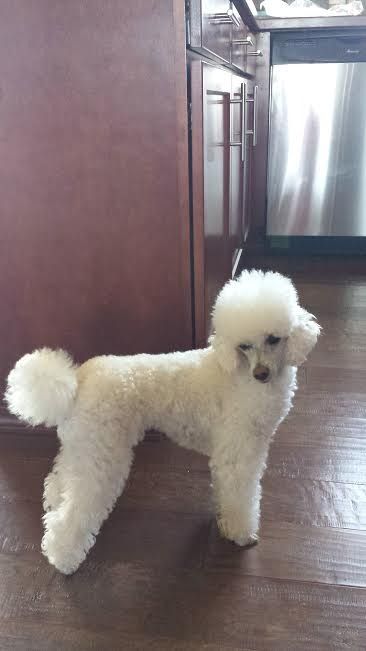 So, that's the update around here. Thanks for looking.