Joined

Sep 23, 2009
Messages

56
Likes

0
Points

0
Age

33
Location
Hey guys!
I'm Tox! I signed up on here two years ago but never got active since I post on the Craigslist Pet Forum mainly. I noticed I first came here when my male dog was 10 months old and I wasn't even sure what breed he was - I was trying to get opinions from the internet...
Well, he's now a (still) gorgeous, happy, healthy 3 year old, and I've been sure of his mix for a while. He also became a big brother in September when I decided to take a leap and upgrade to a double-dog household, after only having solo dogs thus far. It's been an experience (luckily I tried my hand at fostering for my local Animal Control and Humane Society beforehand to make sure I can handle two dogs - also tried a cat but quickly reaffirmed the idea that I'm a dog person!!) We're finally getting into a rhythm and I must say my little girl has been the perfect addition and compliment to my boy.
A little more about me... I'm a 24, female, grad student in Indianapolis, IN. I live downtown, I part-time nanny for a family with 4 boys (ages 11-18months) and a border collie... they also had a Bernese Mt. Dog that they unfortunately rehomed this year and really affected me because I'd watched her from the time she was 8 weeks old. As a result, started dog walking for a guy with two gentle giants because I missed having a big, fluffy "people dog" around - now I got two of them!
I'm also a hobby photographer; my need to documenting my current dogs' lives drove me to learn how to take better pictures of them, and it's slowly evolved into an addiction lol. I noticed quite a few fellow photographers on the forum so I'm excited to swap notes and pictures.
Anyway, some of you might've seen my husky/aussie Haiku (Hike) around:
And my newer addition, 8 month old Wicca (Wick), also a herding husky mix, although I have NO idea what exactly is in there to account for those ears. She often gets dingo/African wild dog/fox guesses: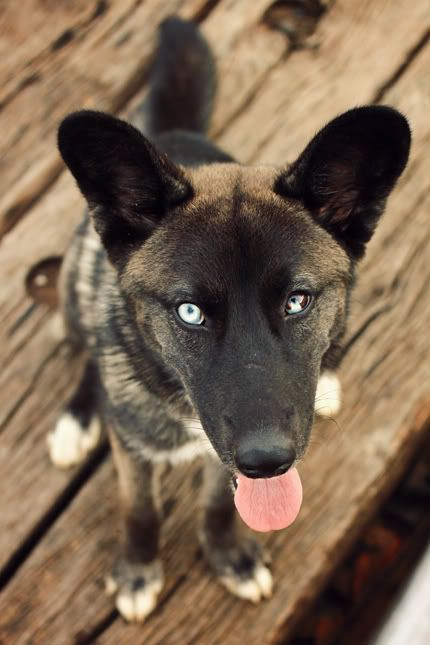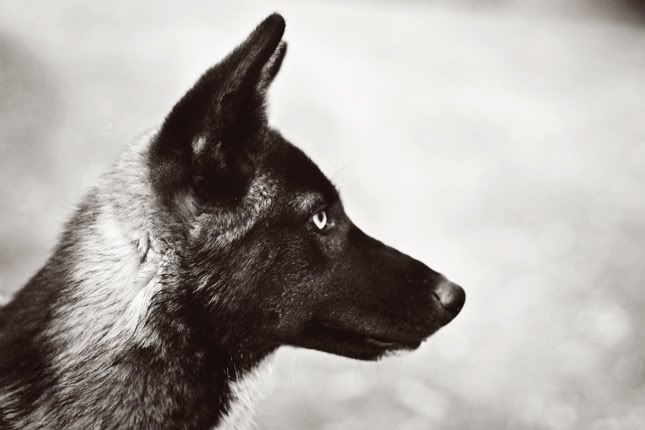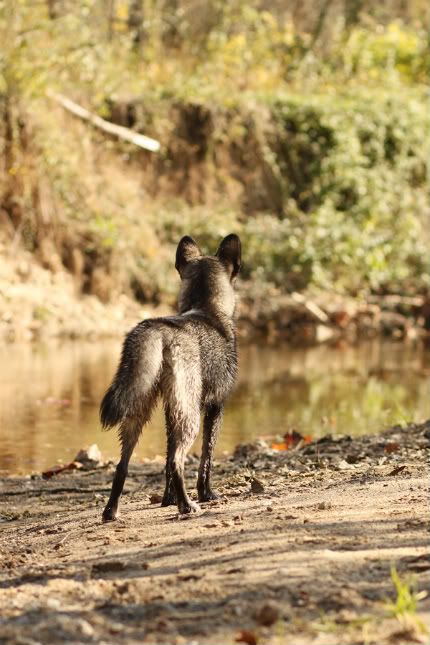 I've been lurk-reading the last few days and I LOVE the people and dogs on this forum, so I'm gonna try to really stick around this time and get to know everyone, if you'll have us!