Joined

Dec 31, 2006
Messages

1,802
Likes

0
Points

36
Location
Bubblegum, one of my rats, has an extremely swollen face. All her life her left eye has been red and runny, and it would slightly swell some days and go back to normal others, but a couple of days ago, when I went to feed them breakfast, I noticed it was horrifically swollen, much, much more than usual. I took her to the vet, where he said it wasn't an abscess because it was hard and he couldn't drain it, and he thinks it's either an infection or a tumor. I have antibiotics to give her, but in the meantime, does anyone on here know what this could be? She's acting the same, eating fine and being active. The only change in behavior is she is scratching that area a lot now. She is two years old.
For reference, this is what her eye normally looks like when she's having a "bad" day.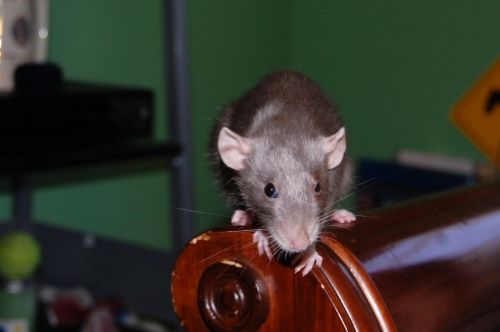 You can see her left eye is red and a bit swollen. It's been like this on and off since I got her.
This is what her eye looks like now. This popped up overnight, it didn't gradually get this bad.
Does anyone have any second opinions. I am so upset, I love this little girl