Joined

Nov 10, 2007
Messages

280
Likes

0
Points

0
Location
As many of you know I have been gone for awhile. Alot has happened over the period I inactive. New job, new car, new floors, NEW COUCH!
And I come baring pictures!
First off, I just recently bought a new couch and the dogs arent aloud on it. You see I have this theory that if the dogs have their own bed in the bathroom and a footon, why need the couch? I don't know, maybe it's just me...
So I come in from checking on my chickens and what do I find?
Lily on the new couch.
"If I can't see you, you can't see me..."
She says.
Kicked off the couch and clearly unloved by retched human, she settles down on a pillow that she obviously doesn't fit on.
"Woe is me..."
Tic, Tac, Toe, three weens in a row!!
Bailey, Gus and Buster tucked into bed. What sweeties huh? (Buster can almost walk now, by the way...)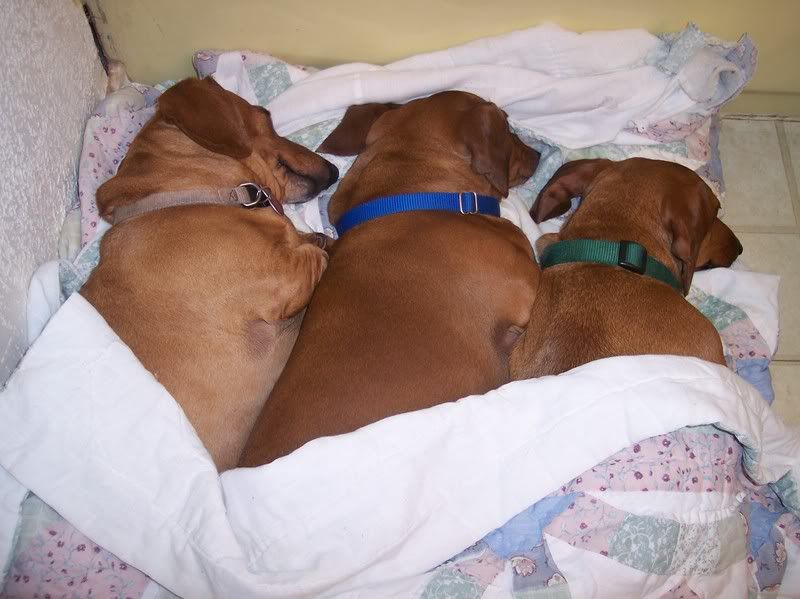 Thanks for looking!