Venice's new collar finally arrived, and I LOVE it. I love the padding, love the width, and it seems very well made. It is just a tad too tight, so I have it on the second last hole, which is fine, except that the 'tail' of the strap is now too short to fit into the keeper, so it looks a little sloppy. Is there anything I can do as the leather breaks in and softens to help give it a better fit?
Photobucket killed the quality of course, sorry.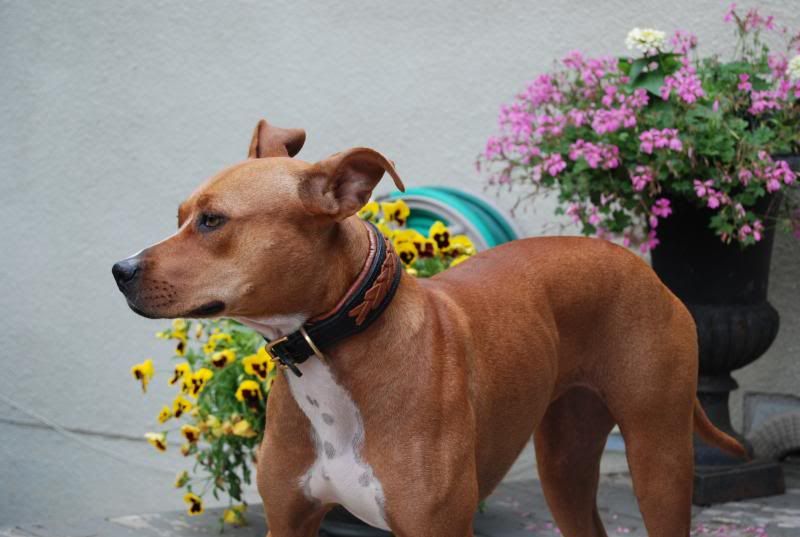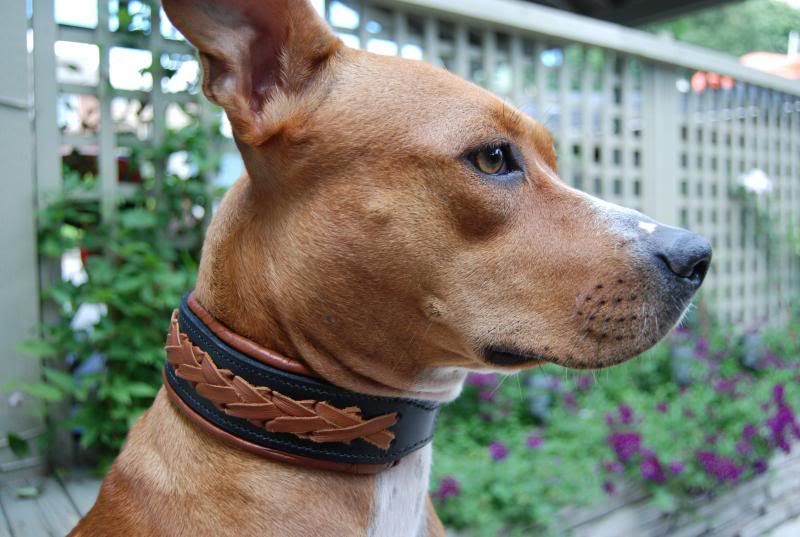 It's on the third last hole here, and the strap fits into the keeper, but it felt a bit too tight to me.