Happy 2015 and New Stuff
Hey Everyone,
We hope your 2015 is off to a great start and you had a great holiday season!! We are looking forward to an excellent new year and whatever it has in store for us. The craziness of the holidays has finally calmed down and we can get back to work. We will be having some product refining, product changes and product additions coming up so be sure to follow us on Facebook or on here. Remember to submit or email us pictures and we will add them to our website and Facebook page.
Here is are our first change;
This is for those of you that have ordered a leash from us. You will notice that we are using the same style snaps but the new ones will have a different base. This base is easier for us to work with and the BioThane will lay better on them. There are absolutely no issues with the snaps and bases that we were using. Currently all of our 1" products that require a snap will have these new snaps and as we use up stock of our existing 3/4" and 1/2" we will switch to the new style, so don't be alarmed if you order a 1" and 3/4" or 1/2" leash and the snaps look a little different.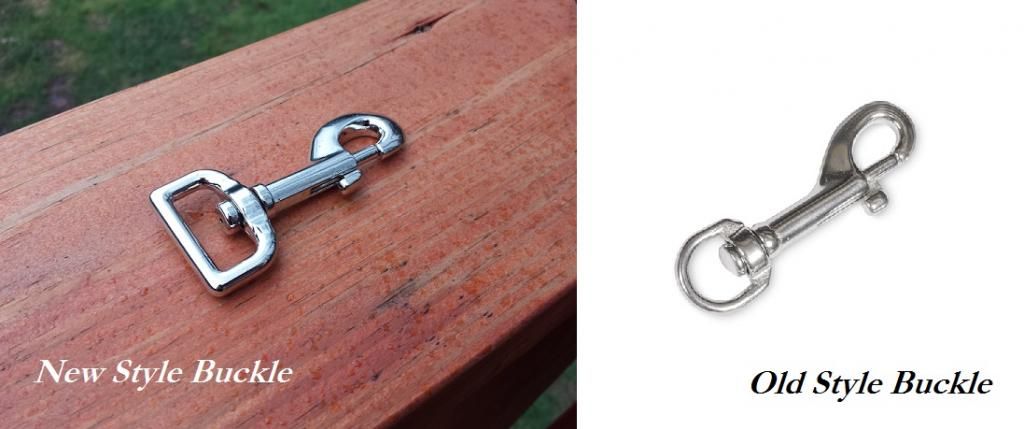 Our next note is a
NEW COLOR AVAILABLE;
Now available and in stock is Pink Camo. This is available in all 1" width collars and leashes. Be sure to head over to our store,
http://www.shop.biopetcollars.com/
to check them out!