Joined

Aug 18, 2006
Messages

1,081
Likes

0
Points

36
Age

37
Location
Nickname/Preferred name:
Cheetah/Vicki
Occupation:
Bather at Petsmart Grooming (hopefully groomer later!)
Age:
25
about your dog(s):
Both in my siggy
Eevee
- 10-year-old Border Collie mix (turns 10 on Valentine's Day!). My former pound puppy at 8 months old. My heart dog!
Shippo
- 4-year-old Fluffy Pembroke Welsh Corgi - My first CGC dog, and also the first dog I've gotten from a responsible breeder.
Interests:
Dog training and nutrition, photography, drawing, painting, books, Cheetahs! XD
Favorite music:
Rock, pop, some punk, R&B, Rap, and most things in between. I love things from Tool to Enya to Boys Like Girls. =3
Favorite book:
I LOVE the Twilight Saga (go ahead, laugh lmao)! I also love anything written by Anne McCaffrey and Tara K Harper. I'm also trying to get into a new-ish Author, Carrie Vaughn, because I won one of her books at a Sci Fi Convention, got to meet her and she signed it! XD
Favorite quote:
"The greatness of a nation and its moral progress can be judged by the way its animals are treatedâ€
Mahatma Gandhi
Picture of Me!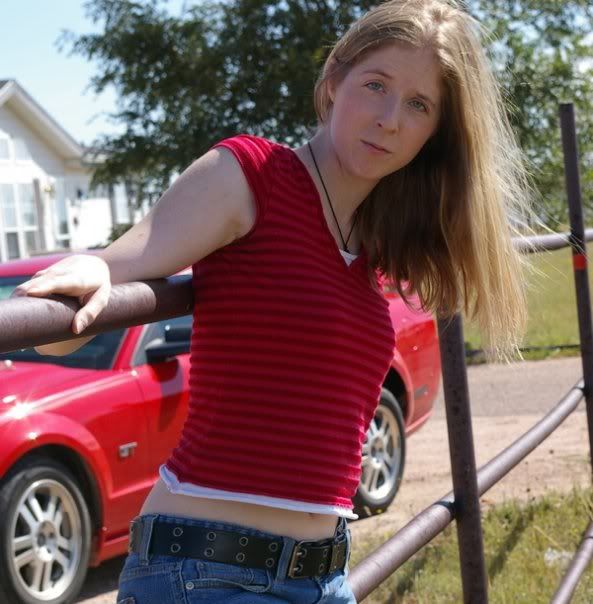 From this summer
And since I never shut the heck up about him...
Crappy phone pic of me and Andy (and my cat). XD