Joined

Sep 27, 2007
Messages

13,667
Likes

5
Points

38
Age

35
Location
Nickname/Preferred name: Amber but people call me skittle or Grizz
Occupation: dog daycare/boarding shift supervisor and getting in hours towards my trainer CPDT
Age: turning 28 in a month.
About your dog(s):
Bamm is my 8 year old border collie mix. He is an amazing dog, but is not without his own challenges that we work on daily. He is reactive with dogs and iffy with some people. He is very uncomfortable with kids. He loves to do tricks though and is obsessed with tennis balls and disc. If he was younger I would seriously think about training and competing him in disc, but now that he is older we just play a little for fun.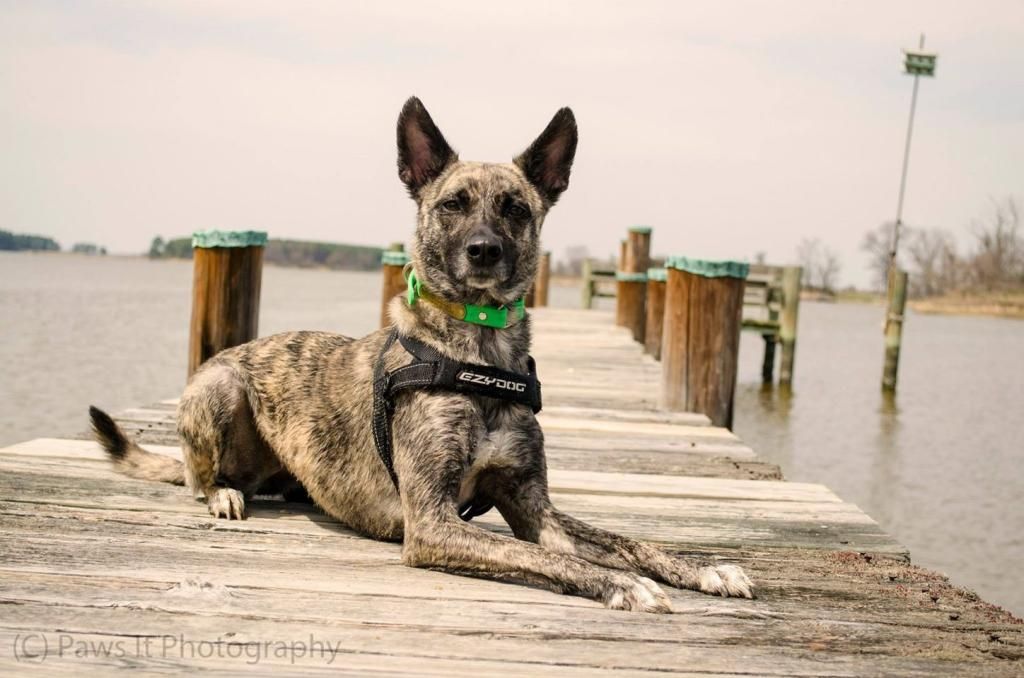 Cricket is my heart dog. She is 3 years old and we do everything together. She has competed in both barn hunt and rally and we have a couple other sports I want to try her in. She loves lure coursing and swimming. Great with tricks. Very awesome little dog and loves to give kisses to people she likes. She can be bitchy with other dogs sometimes, but she is usually pretty fair about it. I think she knows she is head bitch in this household though haha.
Joey is approx 3.5 years old and is my first Ibizan and definitely won't be my last. I've fallen madly in love with this breed. He is bouncy, goofy and one of the happiest dogs I've ever known. You can't help but smile when you are in a room with him. He does have a lot of energy, but he also is content to just curl up next to you as well. I'm not sure how he manages to do this but he is a pretty tall and long dog that can make himself look super tiny when he curls up. I compete in lure coursing (AKC and ASFA) and straight track racing (LGRA) with him. We are taking a little break right now though while I work on repairing some joint mobility issues he seems to be having so on top of supplements he sees a chiropractor. It's making a huge difference already. I don't know how much more I will compete him, but he has been a great introduction into these sports for me.
Non dogs:
Whiskey is my asshole cat lol. I love him dearly but he scratched the hell out of my bed so he is on my **** list right now. He actually is a really cool cat though but he is not afraid to literally snatch your food right out of your hand.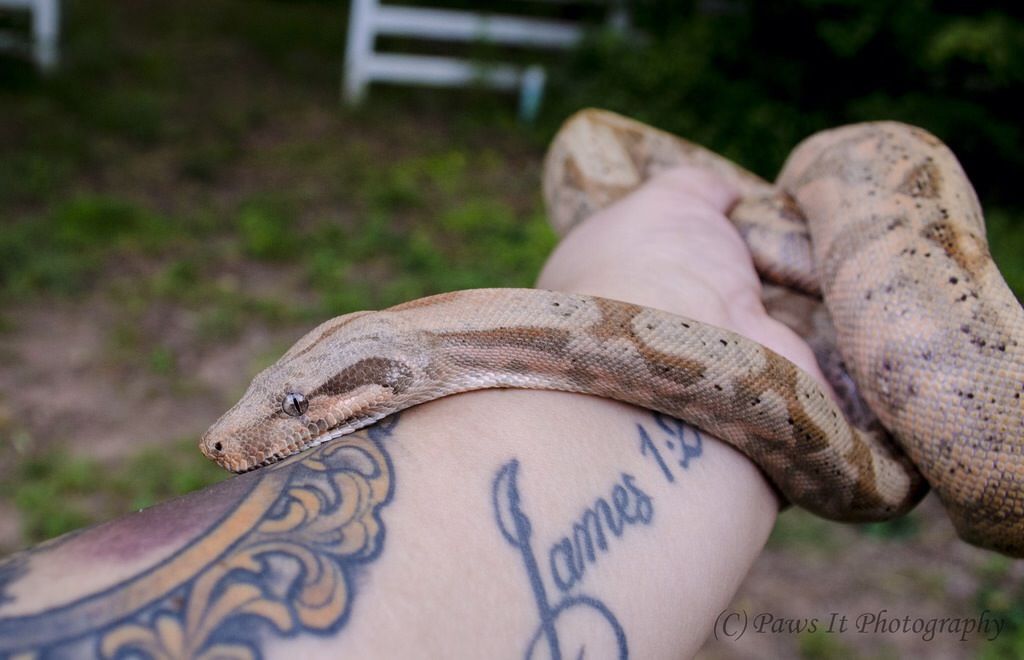 Cyra is my hog island boa. She actually just turned a year old on July 7. She is a really neat girl and I can't wait to see how she matures in a few years. I have had other snakes before in the past, but she is by far my favorite and I have a feeling I will have more hog islands in the future.
Interests: tattoos are a big interest of mine and if you can't tell then just look at all the work I currently have done already. I love dog training. I love dog sports and want my career to be dog training in sports though right now I'm getting in my experience first. I love horses. Snakes. Photography. Hiking. Camping. Kayaking. Basically I love to be outdoors.
Favorite music: everything. No really. Everything. I have such a broad interest in music. Everything from country to rap to pop to hop hop to classical to jazz.
Favorite book: don't really have one. I like tons of books. Most of what I read right now is dog training stuff, but I love to read in general.
Favorite quote: can't think of one off hand. I do have one I like tattooed on my chest though, "The question is not how we will die but how we will live."
Random fact: I have dermatillomania. I constantly pick at my skin and tend to zone out when doing it so I can't really stop myself. I do it in the car when I'm driving too and that scares me more than anything. It started when I was a kid and I would mainly pick at my head then, but it's really debilitating and hard to live with. On top of dermatillomania I also have panic attack disorder, anxiety and I'm sure I have PTSD but haven't actually been diagnosed with that. On top of that I live in physical pain all the time that has gotten worse lately. My mom, two aunts and two cousins all have fibromyalgia and I'm worried that may be into future if not now. Basically I'm one big hot mess and it sucks.