I was thinking about this because of the "breeds I dislike" thread and it has me wondering, other than the obvious changes in temperament. what does being badly bred/overbred do to a breeds appearance?
as for chihuahuas, the difference between a badly bred and well bred dogs are astonishing. i mean, chihuahuas themselves vary SO MUCH as to what they look like
and i think the reason is because they are so popular
but from what ive noticed, petstore chihuahuas are much leggier and with "deer heads"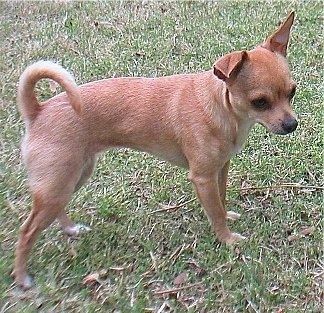 and show chihuahuas
I just think its amazing that a breed can be so diverse yet still SOO recognizable,
like, look at the taco bell dog! the most famous chihuahua of them all
just something I thought was interesting, what do you think? what are some other breeds that this can be seen?
opcorn: