This dog is very hyperactive, and loves to attack my feet, tear up paper all over the floor every time he gets the chance, and chew up dirty socks. Ugh.
Someone made a comment the other day "he is definately not a lap dog... hes too hyper". Somewhat true. He wont sit still 90% of the time. The other 10% is spent sitting beside me, licking at my fingers until it starts to annoy me.
He also likes to paw at my hands when I am using the mouse at the computer.
Sitting on a pile of clothes as usual.
Attacking madisons stuffed animal.
Turning his attention to my feet.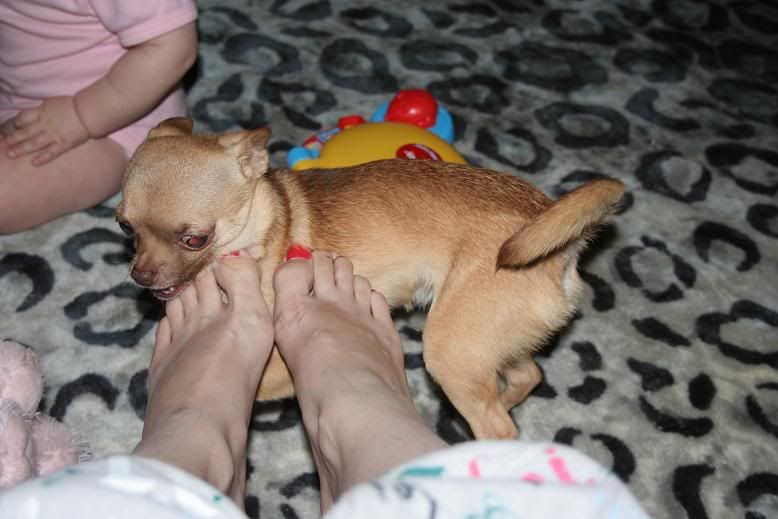 What a WEIRD dog. BTW, he wasnt humping my feet. It just looks like it.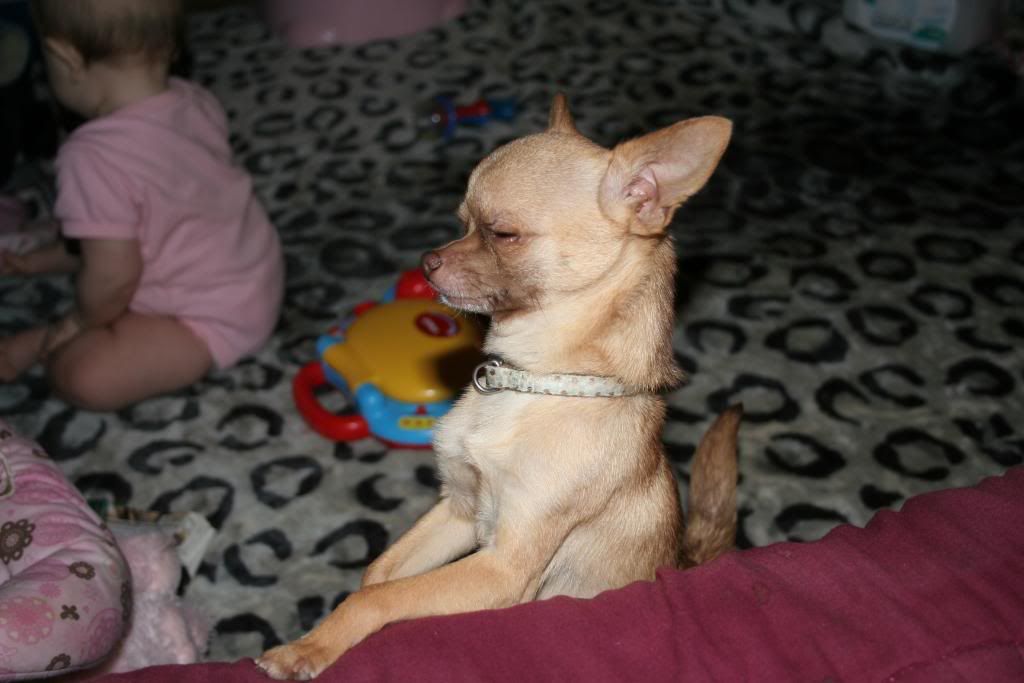 On the bed.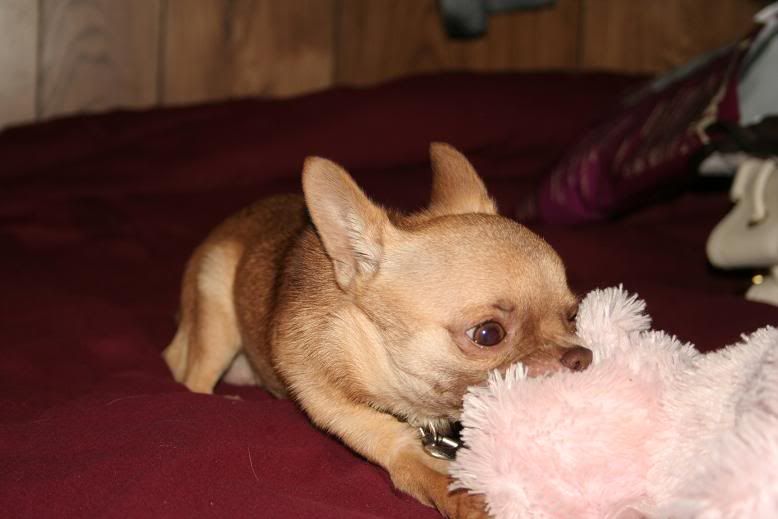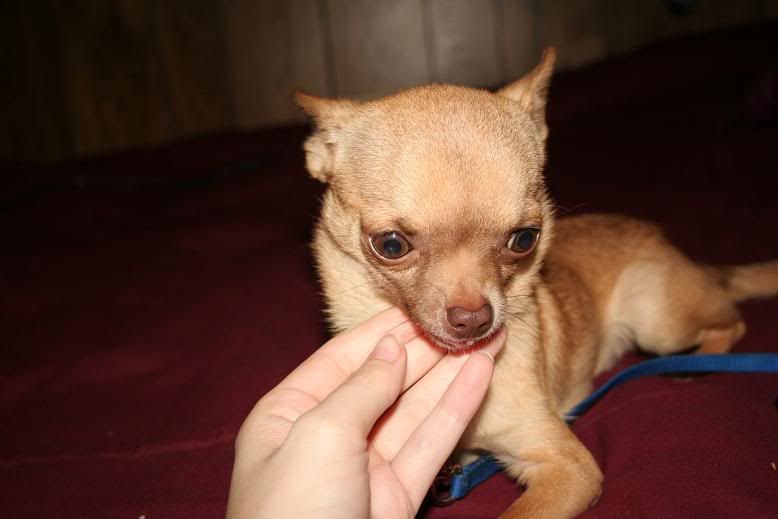 Ummm, ouch?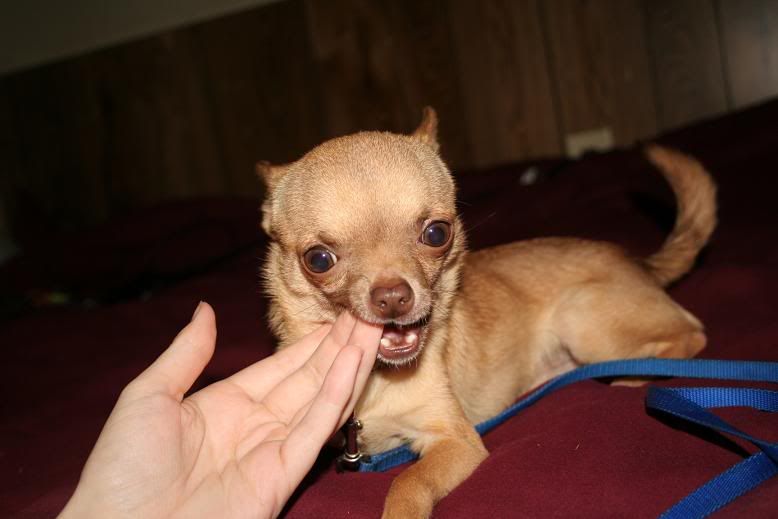 Fallowing a chip I had in my hand to entice him.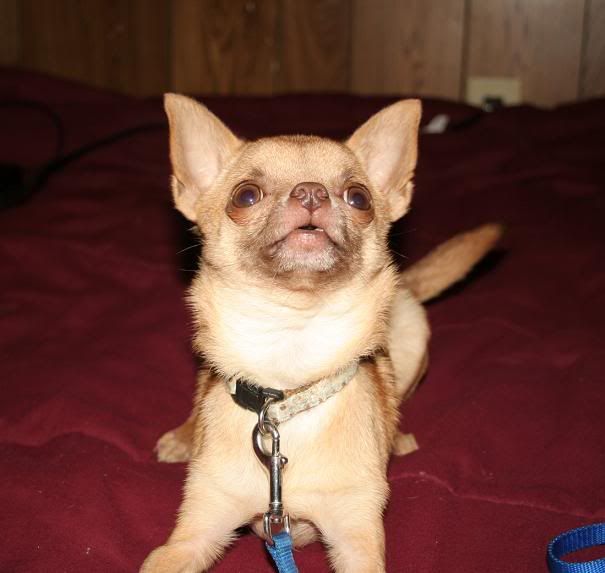 very very alert. He always is.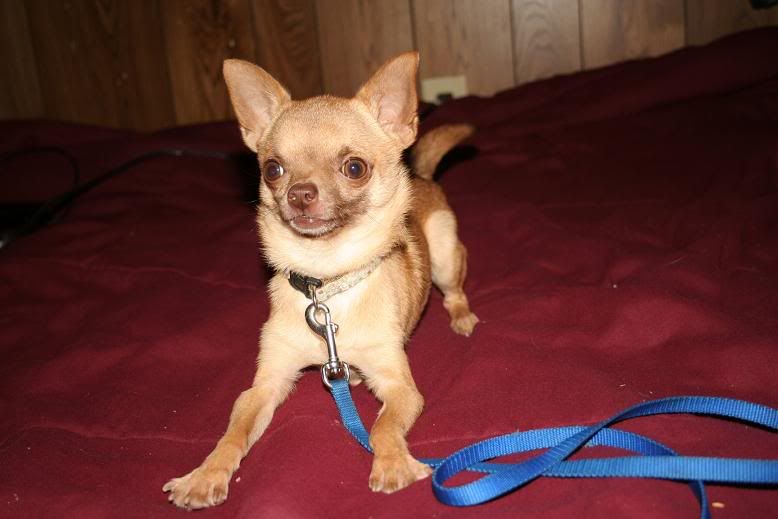 THATS ALL.