Joined

Jul 22, 2009
Messages

89
Likes

0
Points

0
Location
I could never choose just one picture for each of my boys! Especially with Luke. He hates the camera, so any picture I get of him is good to me!
Luke chilling where he always waits for his food. This is right before dinner time!
Luke is the most mellow border collie I've ever known. He loves to play and have fun, but when I'm not playing with him he's just hanging out being wise.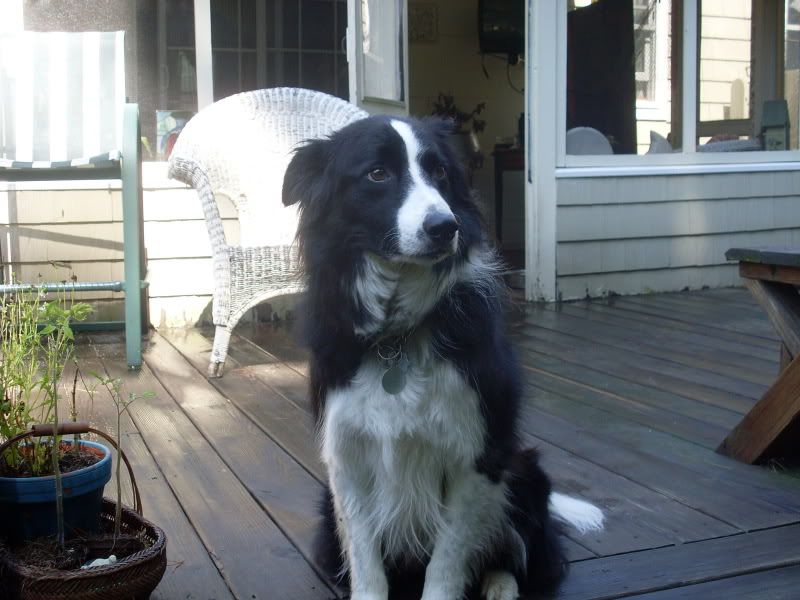 My sweet old boy. He's beginning to show his age though...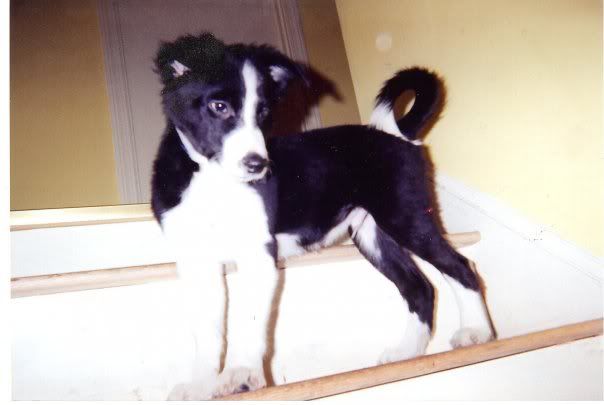 Especially compared to this time! This was his "ugly" stage as a puppy.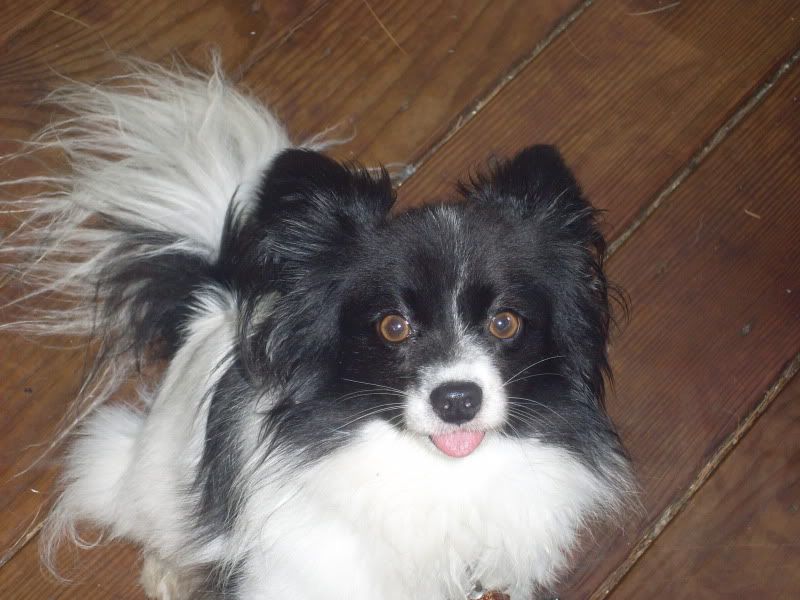 Here's my little bug, Oliver!
I love this one, not because it's great pic, but because it just says Oliver all over it. I was trying to get a nice picture of him sitting still, but he just couldn't resist running up and showering me with Papillon kisses! So this is the pic that came out. He's a sweetie!
But this is my faaavorite picture of Ver-ver.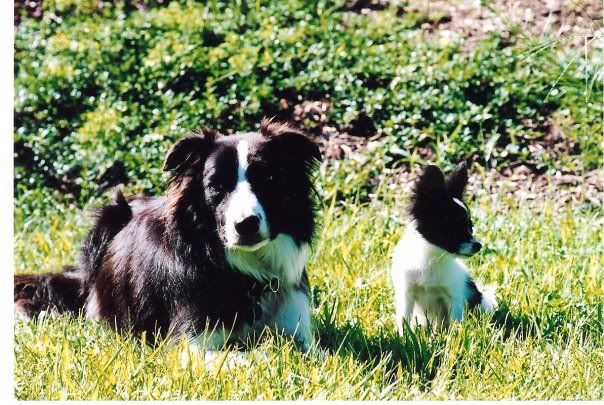 This is scanned so it doesn't look good here, but it's my favorite pic of my two boys together. I would like to get one now that Oliver is fully grown.