Joined

Sep 27, 2007
Messages

13,667
Likes

5
Points

38
Age

35
Location
Alrighty. I sort of ended up with a baby bunny. I can't keep him since we are planning to move and don't need to add even more animals to move across the country. He is looking for a home and I have one girl who might be interested in him so I'm crossing my fingers.
He's a 6 week old Flemish giant which of course is my favorite kind of rabbit outside of the Rex rabbits.
I was at a reptile expo and caught a couple teenagers holding him by his ears and teasing a boa with him and laughing. I gave them $10 and said if they didn't hand him over I would tell security what they were doing at the expo. So they handed him over and I ended up telling security anyways to hopefully keep them from buying another one at the expo to continue teasing the snake with on expo grounds.
So now I have a 6 week old baby in my temporary care. He was absolutely soaked in urine all the way up his belly and his paws are stained a really bright goldish yellow. I gave him a mild bath and got the pee off everywhere except the stained paws. Turns out once you get him in the tub he actually likes the water lol. He was playing in it.
He is super easy to handle and doesn't mind being held as long as you keep him close.
Now for pics.
My cat says wtf is that thing?
Bath time. Just mixed a tiny bit of Johnson's baby shampoo in a little water. Just enough to come up to his belly.
Drying off. My husband loves him.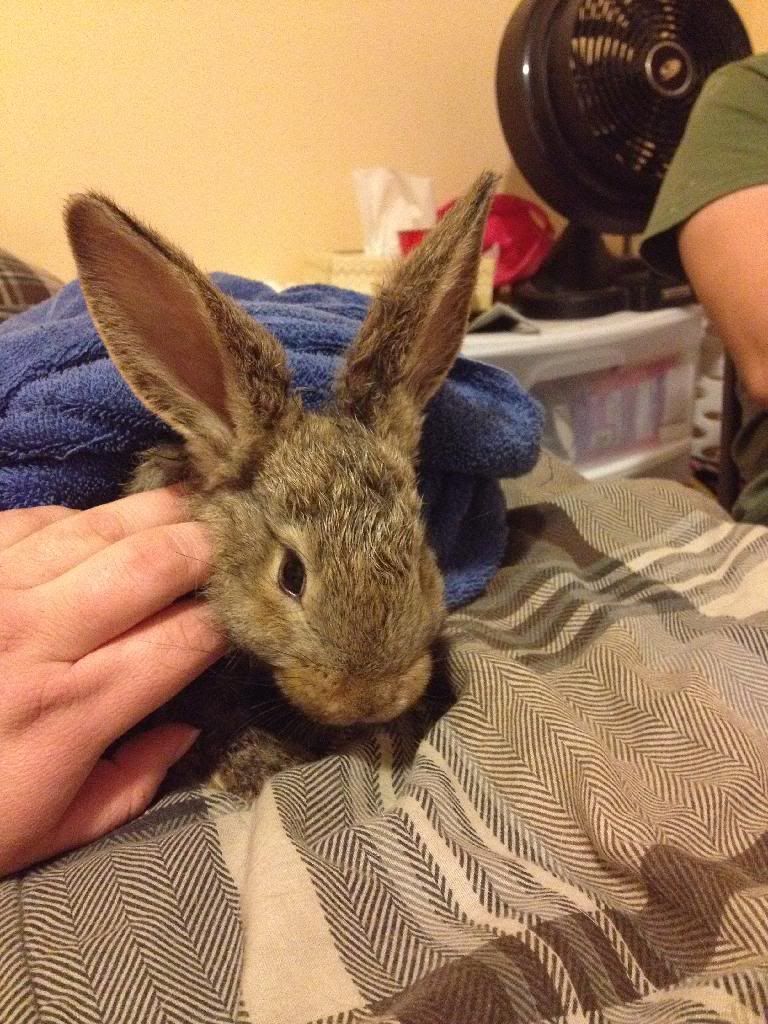 He is ridiculously cute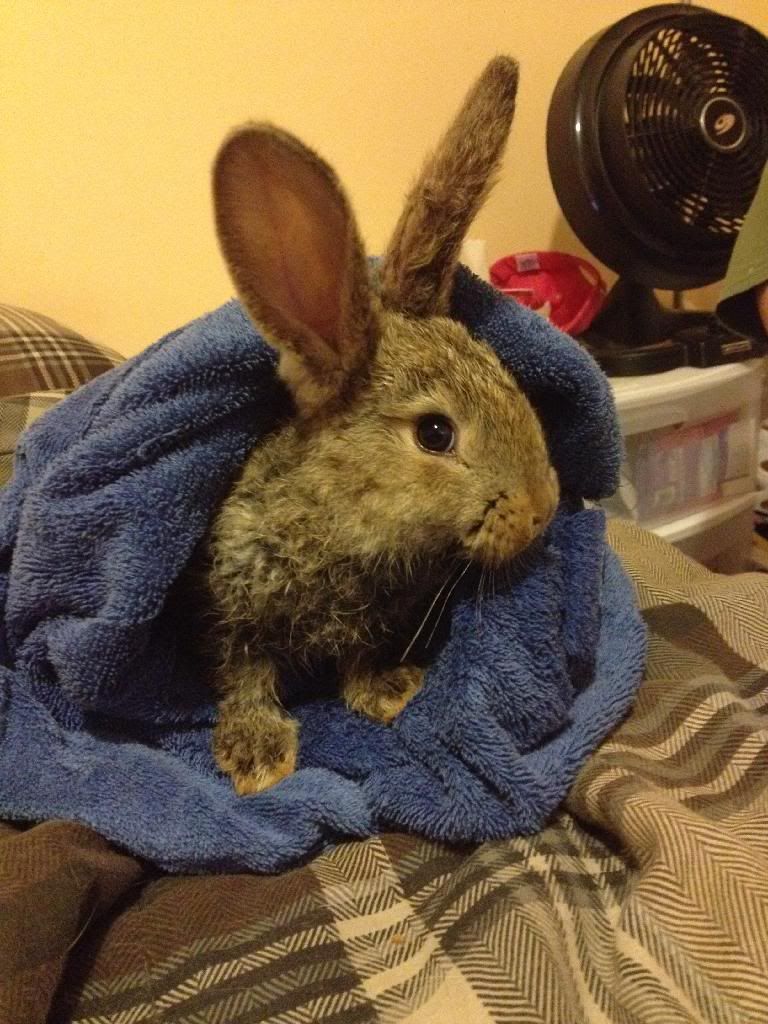 Baby bunny trance