Joined

Jun 2, 2006
Messages

8,854
Likes

1
Points

36
Location
I was excited to go take pictures of my guys in the snow and sun today - but of course the sun was gone by the time we got out. And I remembered that my snow pictures tend to not turn out so nice.
Ah well; I haven't posted new pictures of them in a while, so I wanted to share a few at least!
I don't know if it is just because we are finally connecting better (and he's finally grown up into a pretty nice dog to live with), but I think Gusto gets cuter with age.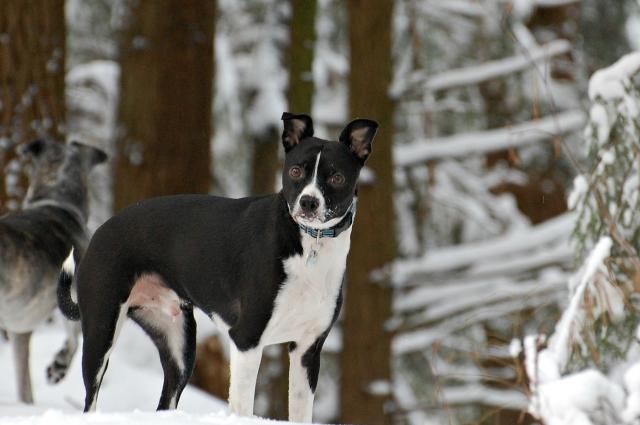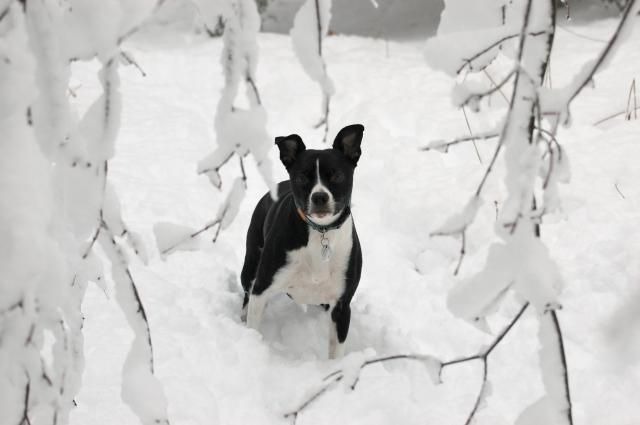 He was very freaked out by some bird making loud noises up in the trees. So he'd run up, stare into the woods, and then come running back to leap up on my shoulders - his default when he's worried. That's fun, carrying a 27 lb dog uphill in knee deep snow.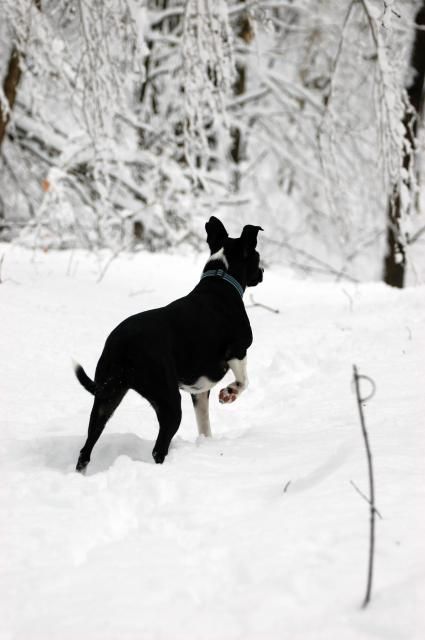 Perfect Meggles, who of course gets more and more beautiful with age.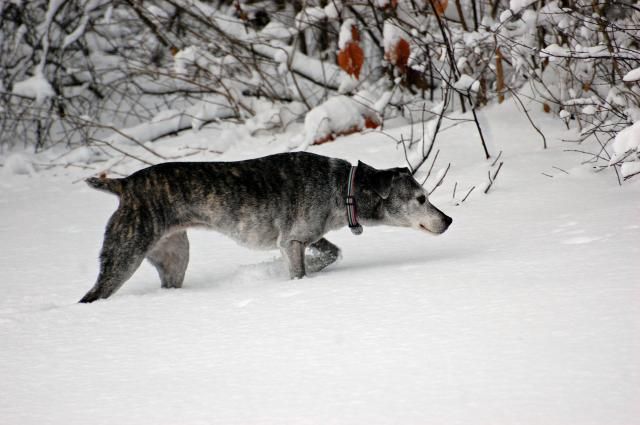 And then we came into the field, where there was much digging. I thought it was really cute for a while, until I remembered that when they did this together last year, they successfully hunted down and killed a muskrat under the snow. Whoops. Luckily they didn't catch anything today.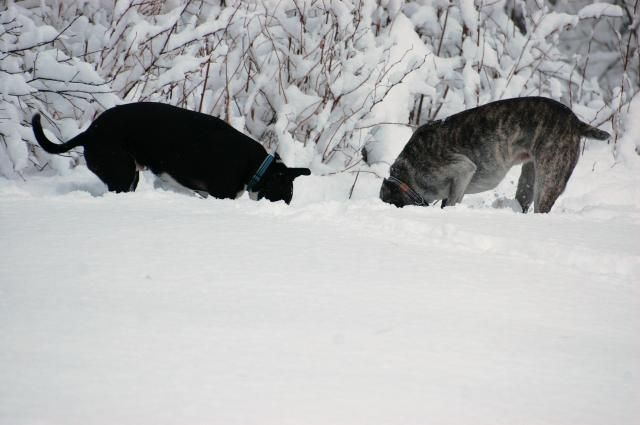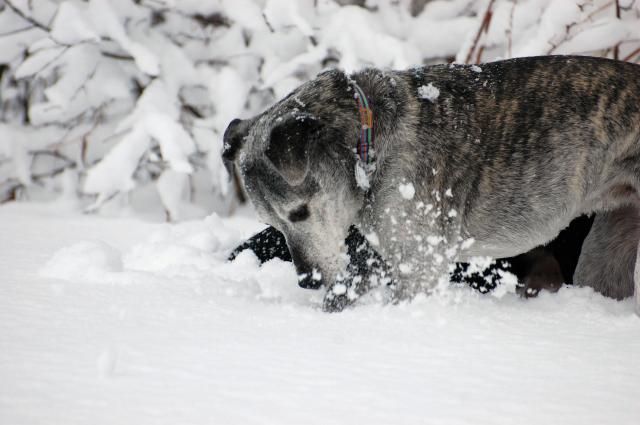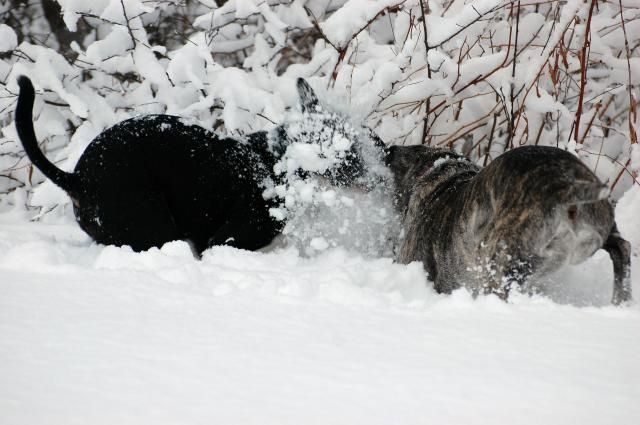 She is so pretty I can hardly stand it some days.