Hi All, it's Max saying I sure wish summer did not end!!!!! It's cold in Maine, and snow will be falling soon. I will be able to roll around in it and make a snow dog angel! I have also been trying to keep my nose clean and stay out of trouble, but it is just not working.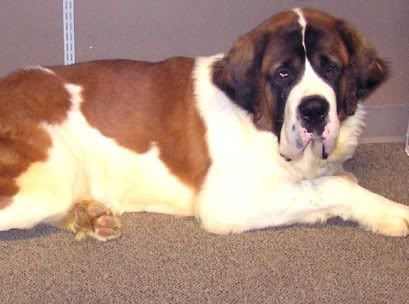 My nextdoor neighbor Becca came over to visit today. She is cool and not afraid to leave with a little slobber and teethmarks on her footwear. Well, I heard her come in and sit down with Mommy, and so I ran into the libbingroom to greet her (and taste her shoes!)
MMMMmmm, new nikes! DEEEEELISHOUS!!!!!!!!!!!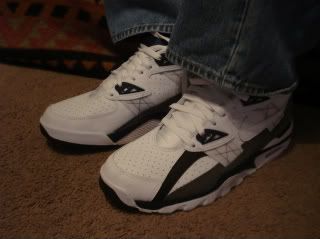 Well, before I could sink my teefers into them, Mommy grabbed me, and made me go sit in the front sunroom. All I could do is stare thru the sliding glass doors and drool. I mean, I can taste those new sneakers and I want to eat them soooooo bad. Oh, the torture
Help!, how can I come up with a plan to get out of this stupid sunroom and eat those new nikes!!!!!???? If your plan works, I will save one of them for you to eat!!!!! C'mon, help a dog out!!!!!!