Be it a rural old town, a lake where you go camping, up the path by your house, the dog park or to the petstore. Where do you like to take your dog?
One of my favorite places of all time I like to take Bandit but don't get to too often is to Barnston Island. It's a rural little island in Surrey (though it's not considered Surrey) that you can only get to via ferry. If you can even call it a ferry. It's like a little floating parking lot that can hold six cars that is pulled over the river via tug boat. It takes like two minutes. The whole island takes about 2 hours to walk around. It's rural and I wish I lived there. I walked around the island today with Bandit and Briggs. Every yard has a ton of dogs. I got to see a smooth Collie and four Great Danes!
There is no parking on the island at all, there aren't any stores but man do I ever loev it there. The ferry guy who loads everyone on has dog cookies. Bandit loved him.
The island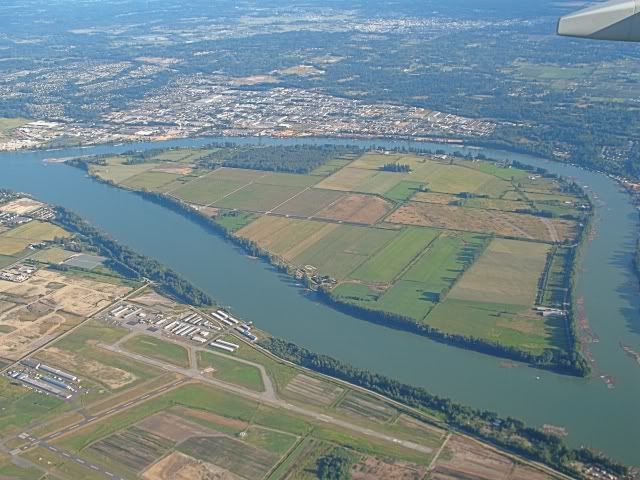 The only way on or off unless you own your own boat