Since I don't post here all that much, I thought I'd let you guys see some pics of my dogs to at least get to know us this way:
Nessie is my Newfoundland (yup, she's named after Loch Ness Monster)
Loki is my Great Pyrenees (Pyrenean Mt Dog for you European types)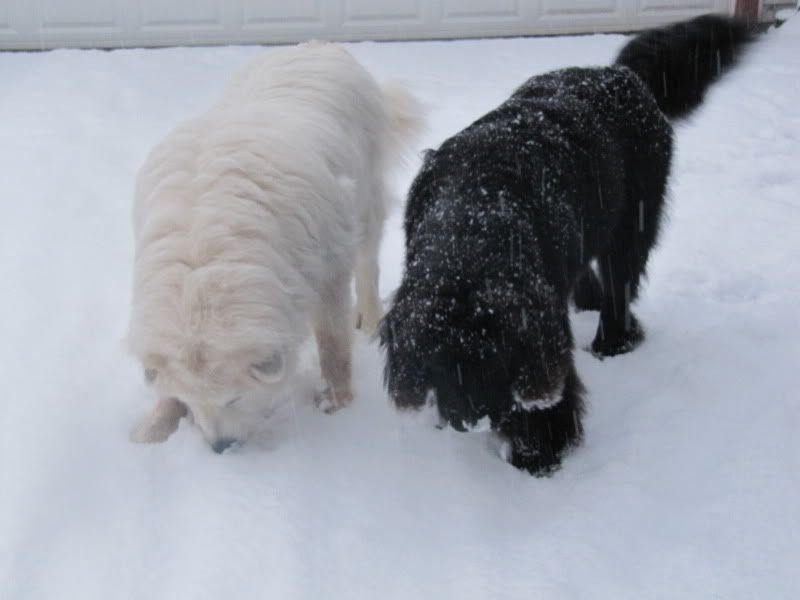 Nessie is just over a year old - she's around the 100lb mark now and still SUCH a puppy (she even looks like a giant puppy if you ask me). She's super well behaved and gets along with everybody/everything (as Newfies should).
Loki is more of my big baby. He came from a rescue where we think he was abused as he does not trust others and is semi-aggressive. He barks and snaps but has never really bit anybody (he did tear a little skin on my friend's cheek but her GSD stepped on his um... ding-dong so he was corrected the GSD and she was in the way - she admits it was her fault).
This is from Nessie's birthday. I decided to get Nessie after I lost Denali to osteosarcoma, she was more for Loki than for me as Loki has BAD separation anxiety and having a companion helps - I wasn't ready for another dog when I got her, but she fits in our little family so well. It took me awhile to decide on what breed to get, I decided I couldn't do another pyr at the time because there's no way it would have Denali's personality.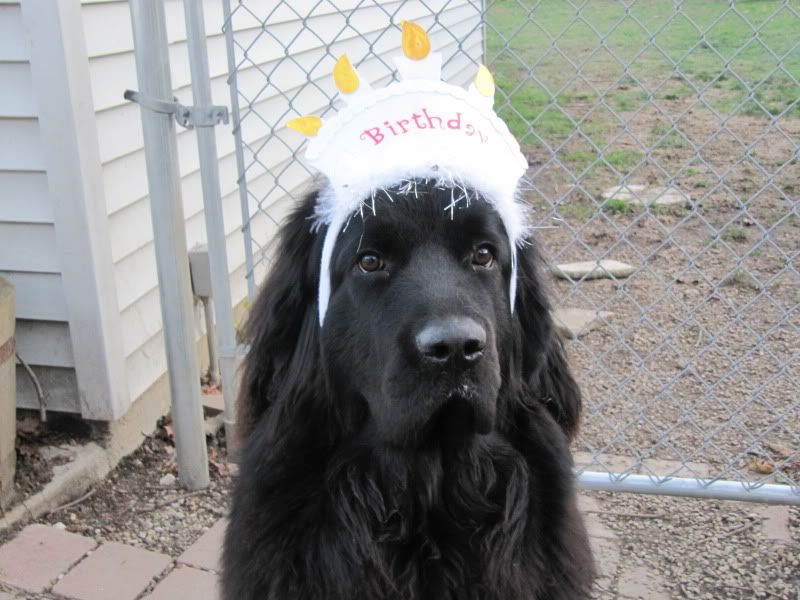 There's Nessie's Santa picture (Loki doesn't get to see Santa because he cannot be nice to others)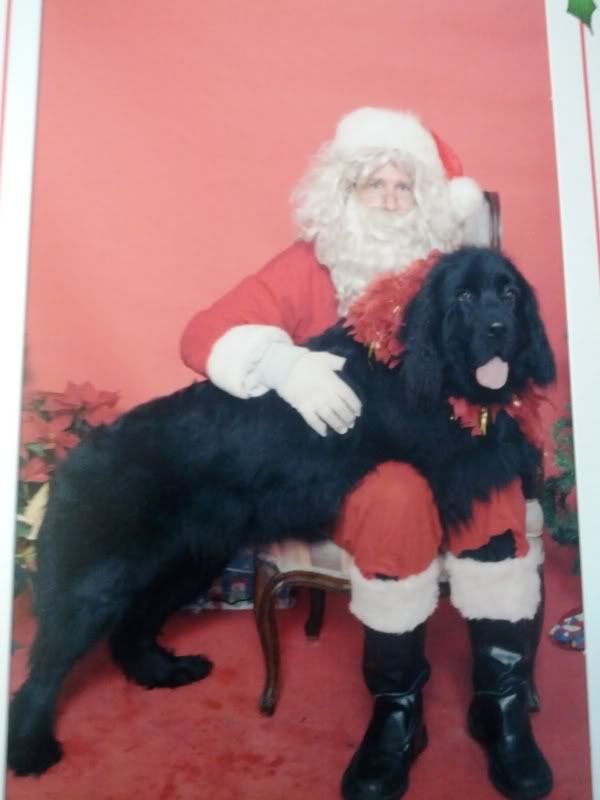 This was Denali. She was my first dog. I did everything wrong with her, but gave her the best life. She came from a back yard breeder, I had problems potty training her because my ex and I were not consistent, fed her the 'wrong' food until she was a little older, spayed her too soon - but we learned together, Denali and I. I gave her the best life I knew how to give her.