Joined

Apr 25, 2006
Messages

2,947
Likes

0
Points

0
After much prodding, I've finally gotten the other half to get back to his pet portraits. He used to do them quite frequently, but took a hiatus and then was scared to get back to it for fear that he'd lost his talents. Ha!
Upon losing Hannah, he found his inspiration again. Knowing we couldn't trust just anyone to immortalize our girl, he set out to do what he does best. This time around, he's used advances in technology. It was somewhat of a necessary evil - we don't have the space at our house for a studio like we did at our old place.
I'm not an artist, nor am I all that technologically savvy...But he explains his process
on his website.
I just wanted to share some of his completed pieces with you all. I'm so proud of him, and so happy that I have a way to hold on to my critters that have passed, as well as the ones that I still am blessed to share my life with.
Here's some of his recent work:
Hannah: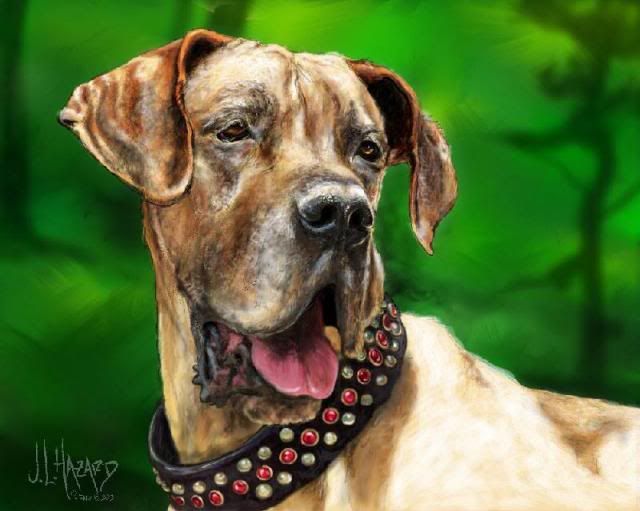 Corvus with his precious: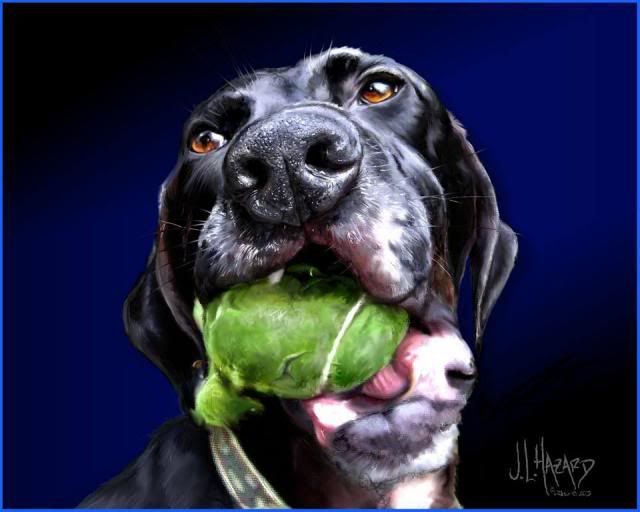 Pirate, my heart cat who went missing on 7/13 and has still not been found.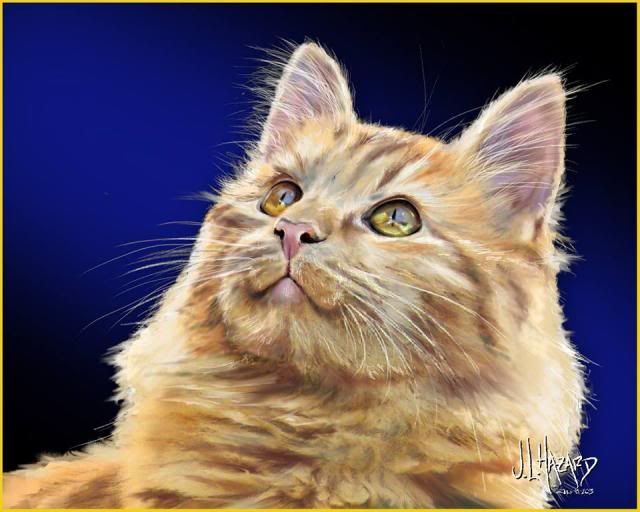 And his first commissioned piece - two kitties in Poland.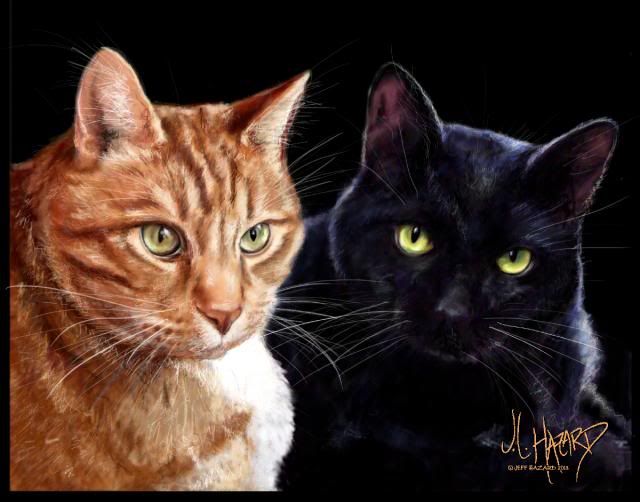 I'm so proud of him, and it never fails to amaze me at how talented he is. Can't say I'm not jealous! I wish I could draw or paint.