Well, that's what it looks like anyways. lol.
They didn't have any more coats in her size, this was the last one. Until they make more. I love that it covers way more than other coats.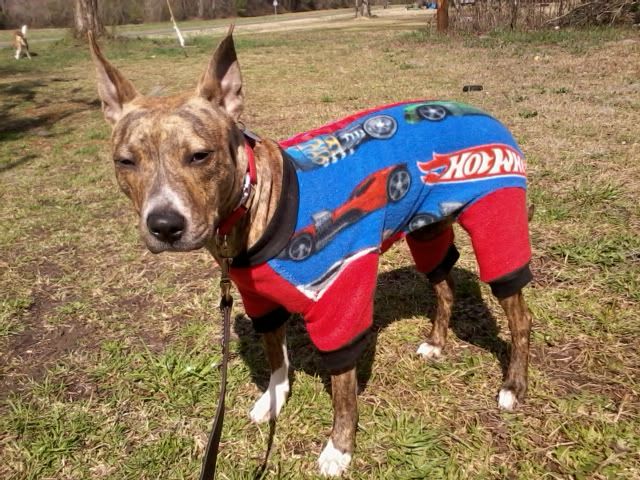 She's a tomboy, so hotwheels suits her lol. Not sure why she's giving me the stinkeye.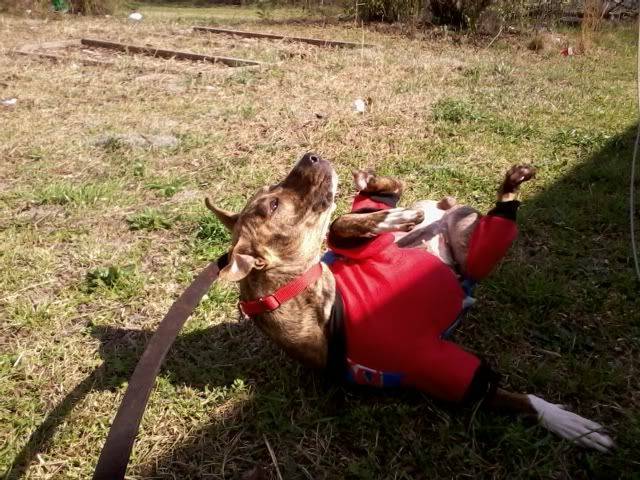 Annnd this is how you get your new coat dirty. Roll in the grass!