Some new Nola pics. She's 7 months now, 60lbs, 20" at the shoulder. I'm taking her to protection training with some guys I used to train Gunnar with. They really like her and say she has a lot of potential. We're doing "puppy 101" right now- grip work, confidence, drive building. She's fun to watch, especially when she's watching the other dogs train, barking at the decoys and wanting to get in the game with them.
"Nasty Nola" barking at the decoy. This was maybe her 3rd session at training.
Backtied, waiting for the decoy to come to her while he works another young dog that is backtied next to her.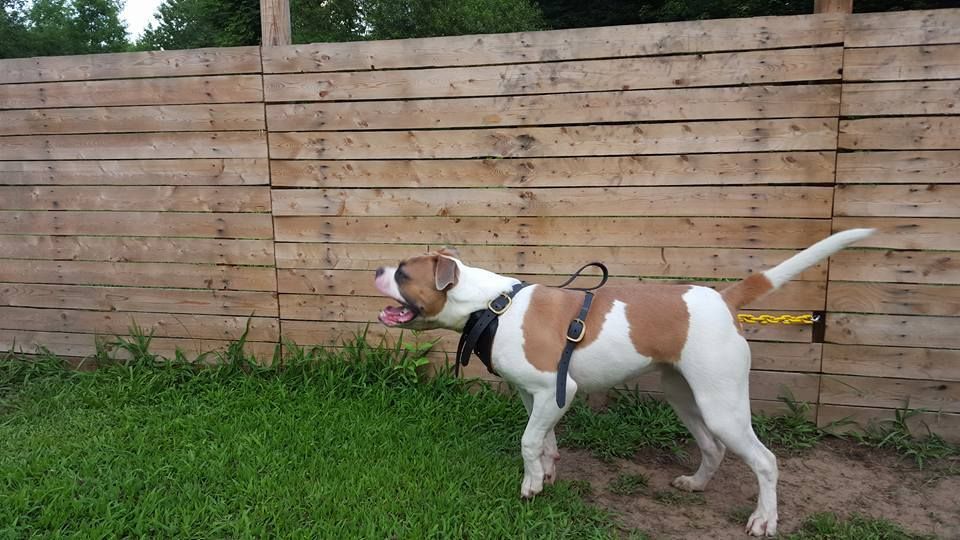 Tired after we're home from a training session.
The "Stinkeye", sitting outside with me and not wanting her picture taken.