Isn't he adorable... in kind of an uggo way? :rofl1:
I kidnapped him, in an effort to help find him a home. Apparently all the folks that say they would snap up a well bred Doberman with natural ears in a heartbeat... well, they disappear when a well-bred puppy from finished and health tested parents comes along. *sigh*
Anyway, he's 5.5 months. I'm calling him Evander. He couldn't be cropped due to an ear injury that happened when he was extremely young. As you can see, about a third of his ear is missing. No sense in giving him a "military crop" so the ears were left au naturale.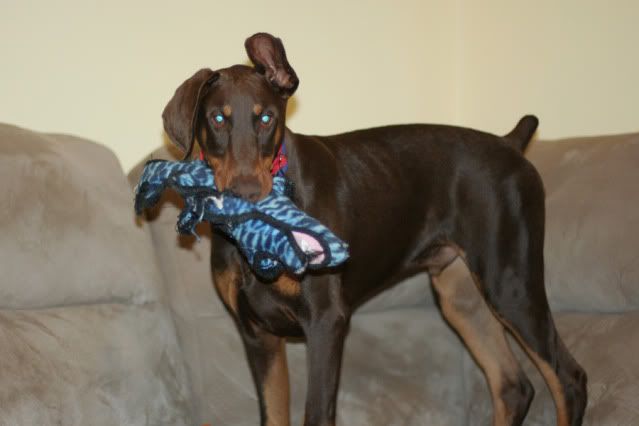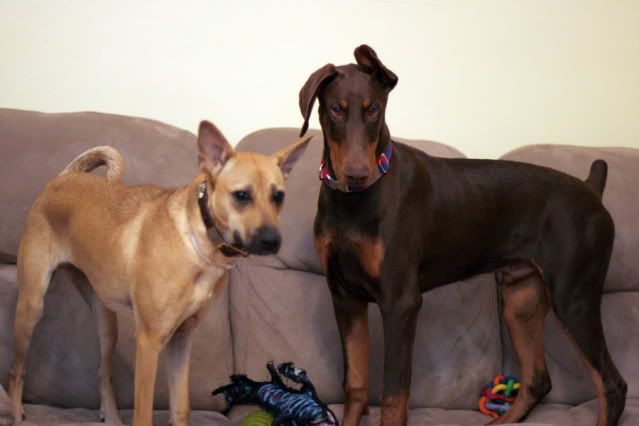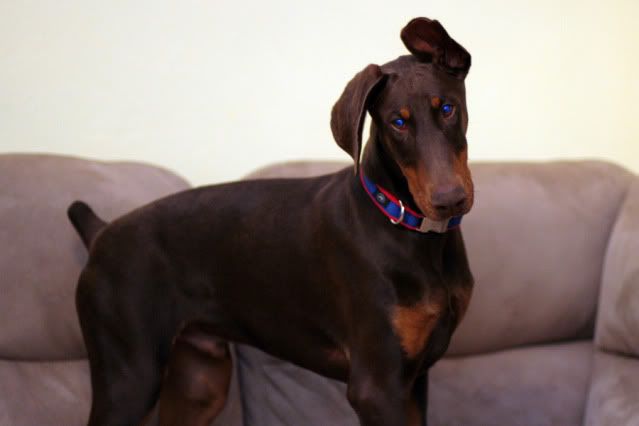 http://www.youtube.com/watch?v=bWqFwRf3PY8