What the smallest amount of space you could live in?
I don't know how I always end up in these situations :rofl1: but for me, location trumps everything else which is why I always end up in TINY apartments.
But the tiny apartment MEANS I live in an area with great parks, cafes, restaurants etc... where I can of course walk to get whatever I need.
My apartment in Boston was 290 Sq Feet and looks like my place in Seattle will be following that route and I actually don't mind... but people think it's totally crazy. Especially with a dog.
Now, I don't think I could ever live that way as a couple but as a single person... I don't mind the lack of space (I tend to make my living space in one room anyhow) and other than a few storage issues I've had to be creative with (the units do come with quite a bit of closet space, but storage for other crap I don't need poses a problem but if anything it helps me be less of a hoarder) it doesn't really ever bother me.
I actually think it's what has given Merlin the impressive ability to settle down whenever we are inside because it's like...you are not messing around in here LOL
I am also thinking of renting a bedroom in a home.. but ughhh roommates ughhhh and I end up holing myself in my room ANYHOW
There are also some lovely perks...lower rent, all utilities included including internet, basics are furnished. I am just so sick of moving.
Plus my carbon footprint is tiny including taking public transport lol YAY FOR THE ENVIRONMENT!
So...could you do it?
Keep in mind the units offer shared kitchens (much bigger than the little tiny fridge, microwave and stove top in your unit) and lounge areas and gym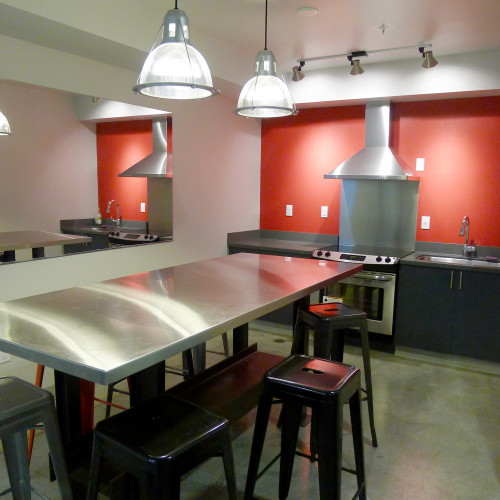 Personally, I think it's a great way to live and don't think I need much else. At least at this point in my life
Could you?