Joined

Apr 25, 2006
Messages

2,947
Likes

0
Points

36
After losing Hannah, we weren't sure we'd add another dog to the family. Corvus is pretty dog selective, so we just weren't sure we wanted to stress him by trying to add another dog. As weeks turned into months, I could tell he was still moping, and so we started contemplating adding a 2nd dog.
THEN, when we were at our weakest, a very evil person
P) and his wonderful kennel partner tempted us with this girl. Not going to name names or anything... :coughsevensinscough:
Sunday, I went to meet her and, well, it was love at first sight. Meet (or re-meet, if you remember her puppy pictures on here from a while back) our beautiful apbt girl, Ditto:
She takes her stuffies seriously...even when she's going to the bathroom.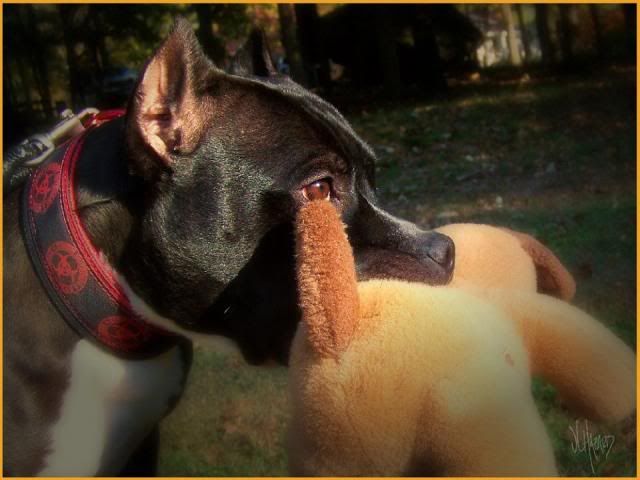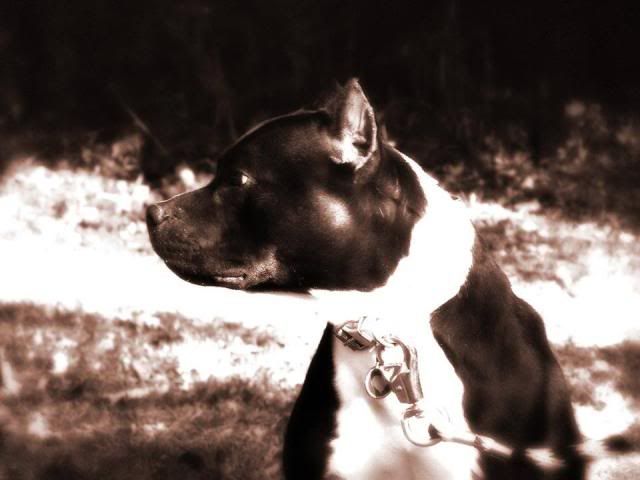 Enjoying a nice gnaw: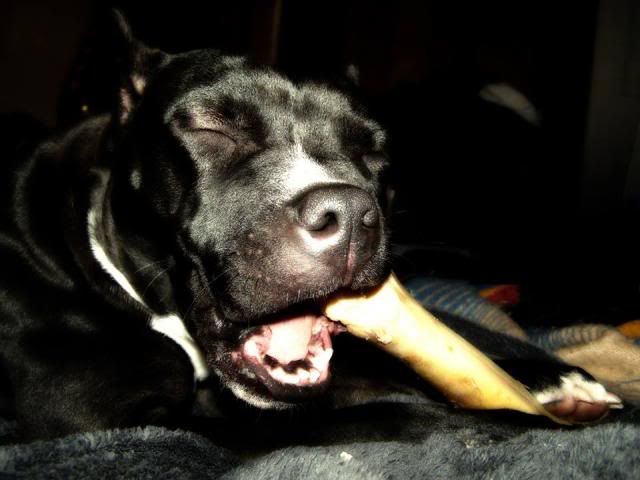 Her first ten minutes home - she was still checking out her new surroundings: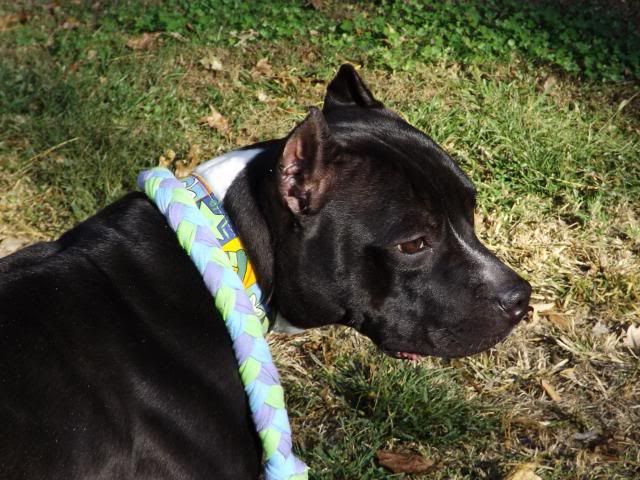 Pretty brown peepers: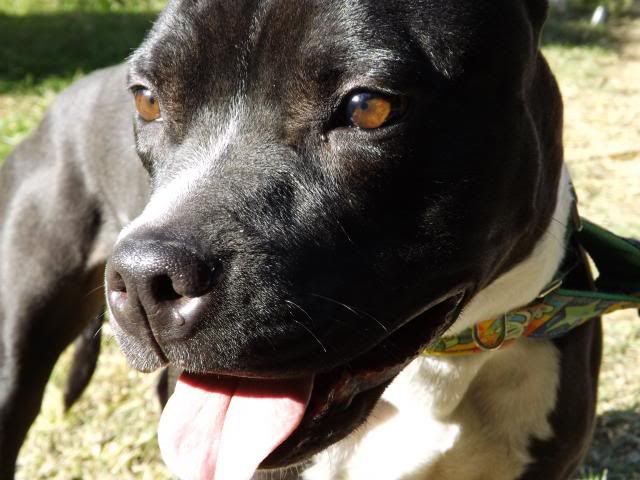 Dualing camera time, she didn't know which way to turn lol: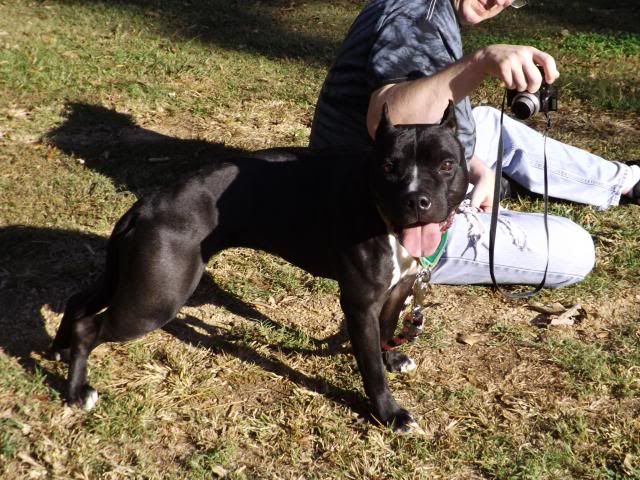 Rear view: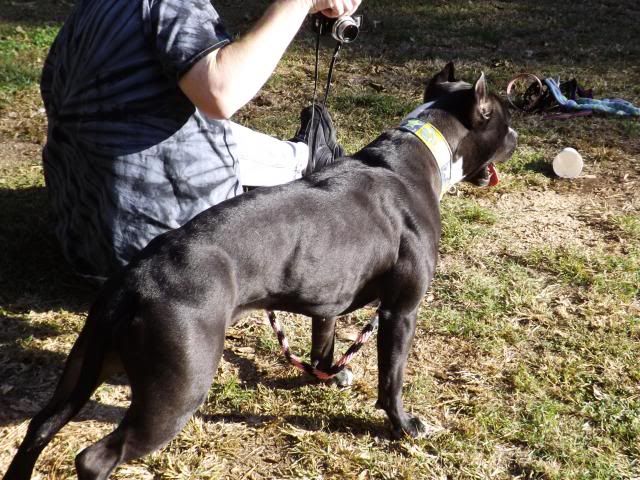 And one of Corvus just because... Croc-O-Dog: