I havent Clipped keely's coat since well before Christmas... And its getting pretty long and I just dont know if I want to cut it or not. I do, because right now it looks messy. But on the other hand I kinda wanted to Let her grow out into a show coat. But the long hair is just so inconvienant.
And yes, this is a Life threatening Decision:rofl1:
Or at least I treat it like one.
So, what do you guys think? Longer haired yorkie or short haired yorkiee?
Short-furred Yorkie (Minus the square face, The groomer that I used to take her to didnt know what she was doing.. I dont even think she owned Thinning shears.)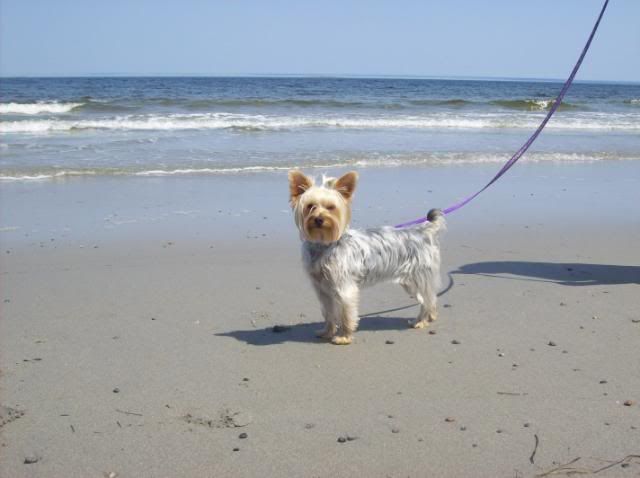 Longer hair (Please excuse her grossness) its past bath day, and Im waiting to make a decision before bathing her)
(Not sure why she looks so Stocky in this picture :S, And her head is not that big.. LOL.. Her tail is tucked because she hates the camera, as you will also see in one of the following pictures with her ears back.. lol)
Wanna see mah Beard Chaz peeeples?
Whys you point the box thingeh wif the flashies at me?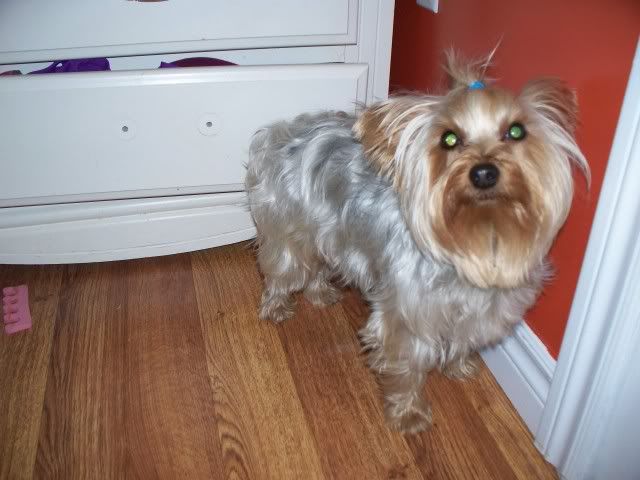 So whattaya think?