Are they camera shy? Complete hams?
Millie isn't really a ham, but she usually has a smile for the camera. Fable, even when I bring out treats and toys, gives me a look that says she'd like for the ground to fall through, taking me and my camera with it. She would much rather run around than pose for a photo, thankyouverymuch.
These are the faces I get when I bring out the camera: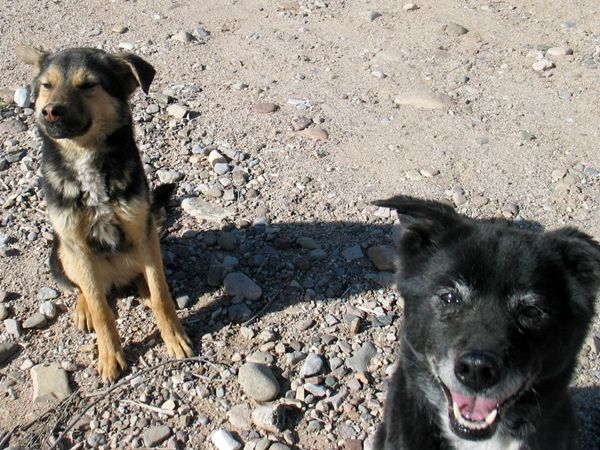 As you can see, they have pretty different attitudes about it.