Went out to stock trials this past weekend and we came away with brags!
Hawkeye's breeder works him on cattle so I was able to take photos, so someone else had to take photos of the duck and sheep runs I did I'll post those if anyone sends them to me.
First on Friday, Hawkeye qualified in the Advanced Farm Trial and finished his Advanced Farm Trial Dog mixed stock (AFTDm) title! I was handling stock for the trial and wasn't able to take photos.
Then on Saturday Hawkeye finished his Advanced Trial Dog ducks (ATDd) title and got one leg towards his Open Cattle title and also took home the Highest Scoring dog on Cattle award which was a huge accomplishment considering that the trial was completely filled with entrants!
Lark also got legs towards her Open Sheep and Open Duck titles!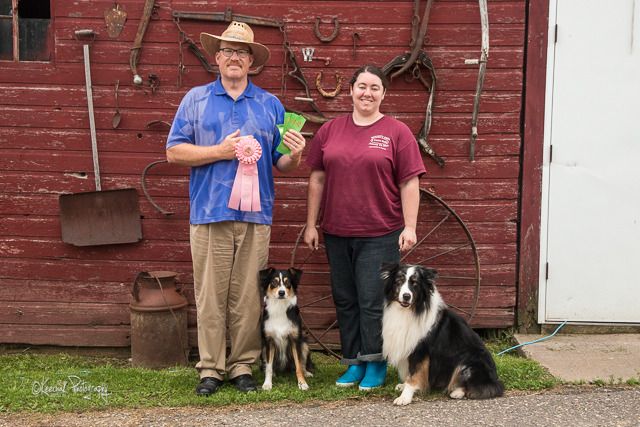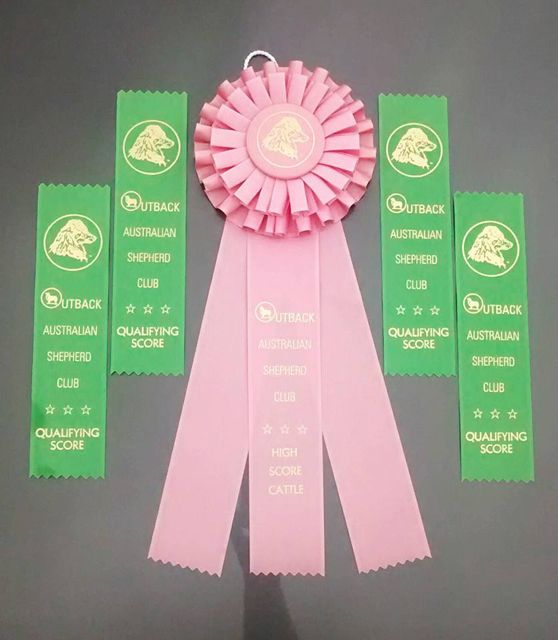 Then on Sunday Lark competing again in Open Sheep and Open Ducks got the award of Highest Combined scores in the trial (again completely filled!) She also finished her Open Sheep title!
More photos to follow!