Joined

Nov 22, 2006
Messages

3,415
Likes

0
Points

36
Location
I have a new foster. He arrived on Friday. He'd been in a temp foster for about a month for a variety of reasons. He is sadly in rescue because his owner died. He's kind of lost, but I'm seeing daily improvements. I didn't want to foster him initially for a variety of reasons. The biggest one because well, he looks like this.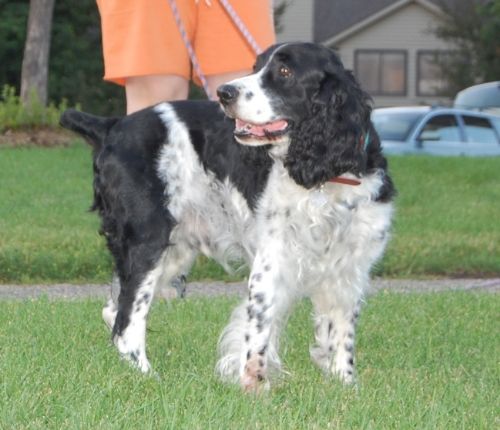 He is a lot more work than I thought he'd be, but we're managing. He has some health issues we need to get under control before he's posted on the website. Today is the first day I'd say he's actually relaxing. Which could be a combination of pain meds, through a dog's ear CD, settling in, or something else. Or all of the above! He still barks when I'm gone for extended periods of time but I can go into the hallway for a short period of time, come back in the apartment, and he isn't freaked out. I really should add him to my blog, and update about him regularly, because he is going to be/already is a lot of work. But he really is a sweet dog who doesn't act his age. All he wants is to cuddle and go for walks.
Today I was able to trim his rear feet. This is a
big deal
because we've already had issues with handling.