This is inspired by a conversation on Facebook.... see how Revy's colors have changed!
About a week old, she's the one on the bottom... pretty much black and white, with a little red on her face.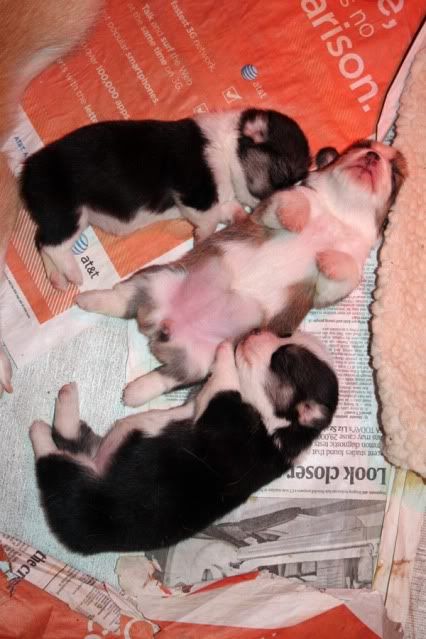 8 weeks old - more red on her face, but her body is still mostly black and white.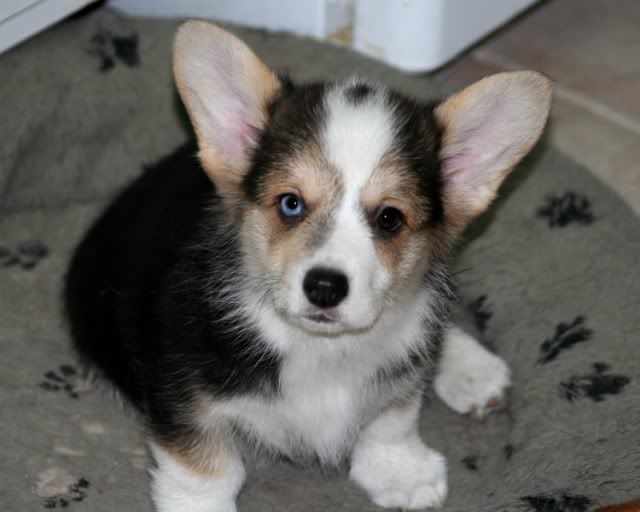 10 weeks old - traces of red on her body, but that's about it. No fairy saddle. Oh, and she looks like an alien in this photo, LOL!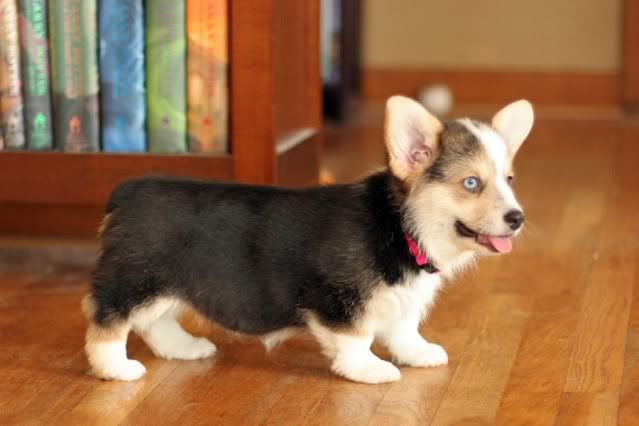 16 weeks, perhaps? Beginning to get traces of her fairy saddle, more red on her rear legs, and her head is getting more red...
Not sure how old in this one... but her front legs are turning red!
Getting that fairy saddle!
Now at 7 months.... look at all that red!
And her face is hardly has any black left on it at all!