Joined

May 17, 2006
Messages

3,016
Likes

0
Points

36
Location
I've searched the CKC website and have discovered the CKC's equivalent to the AKC's ILP.
PEN- Performance Event Number
The good news is that there is an equivalent.
The bad news is that it must be a CKC recognized breed.
You need to send the form with two recent pictures of the dog with a signed vet note stating that the dog is a purebred animal height/weight etc. Along with a reason that the dog cannot be CKC registered.
The American Pitbull Terrier is not a recognized breed. Although the Staff is. I'm not quite sure if Hades is passing as a staff
Actually I'm quite sure he won't...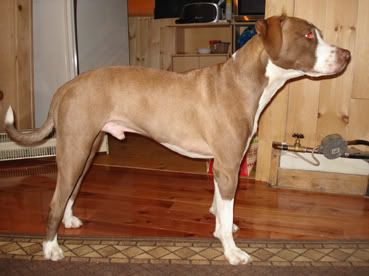 Roxy, who isn't ready, while Hades is, *might*, just might slip by the radar as a Rottie. I've got my fingers crossed.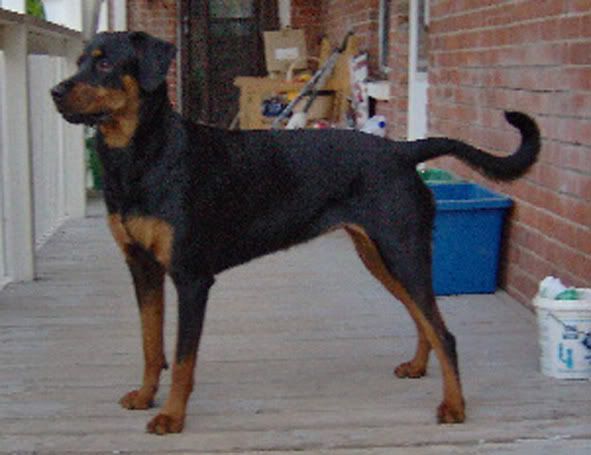 Does anyone think that applying for PEN would be wrong? When I know that it's only purebreds they're looking for?
I don't understand why mixed or unrecognized breeds aren't allowed to compete and register with the CKC for events like OB. Both of my animals are s/n, I definitely do not plan on breeding, but we work hard and a title would mean an awful lot to us.
I'm aware of NAMBR which Roxy is registered with, but as I've mentioned many a times the trials are few and far between, the last one anywhere near to me being in September '06 and over a 3 hour drive away.
ACK! This whole purebred/mutt thing is slowly but surely getting to me! Just because my dogs aren't the best representation of a recognized breed, or not a purebred doesn't mean that they don't work hard!
Maybe we'll just have to stick to the correction matches...