Joined

Dec 22, 2013
Messages

1
Likes

0
Points

0
I hope it's ok to post this here, I found your forum while google for something else and thought the members here might enjoy my little game.
About The Game
Best in Show Sim is a realistic dog SIM game where you can train, show, and breed your own virtual purebred dogs. Specialize in obedience, agility, or conformation, and enter true-to-life shows based on AKC standards and scoring. Compete against other kennels for ranking placements and prestigious awards.
Through layering and careful balancing efforts, Best in Show remains simple and accessible to newer players with scalable complexity and engagement for more experienced players. Becoming a member of Best in Show's supportive and inclusive community is just a click away!
www.bestinshowsim.com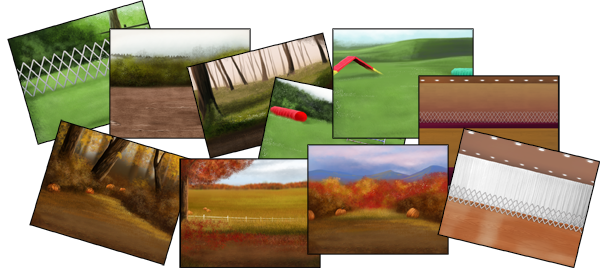 Highlights Of Some Of Our Current Features
​
Dog breeding with complex yet easy to understand genetics and coat colors.

Each breed has an individual "standard" that shows the ideal genetic traits for that breed. No "breed up to 100 stats" here, Yorkies have different standards than Huskies and so on.

Show your dogs in Conformation, Obedience And Agility!

Showing is based on the AKC regulations as closely as possible while still being fun to play. You will be asked to make choices for your dogs at the time you enter them. How fast do you want to run the agility course? What kind of bait do you want to use in the conformation ring? What kind of warm up does your dog prefer for obedience? These choices can impact your dogs performance in the show ring, so choose wisely!

Showing for obedience and agility is done in REAL TIME. You can enter your dog and get your score or time on the spot, and then wait until the show closes to see which dogs got placements.

Training is tailored to your dog's reward preferences and personality. Choose the right reward to motivate effectively and make faster progress!

BIS is not a time suck, and was never designed to be that way. You can easily log in one or twice a day, train and show your dogs and be competitive in the game without spending an excess amount of time there.

Friendly community! No drama here. We have a friendly and supportive community always ready to welcome a new player or answer questions.

A dedicated staff. Owner and programmer are both dedicated to this game and are making tweaks, fixing bugs and updating you with news posts regularly!
REGISTRATION IS FREE AND THE GAME IS ENTIRELY PLAYABLE FOR FREE IF YOU CHOOSE TO DO SO
Hope to see you there!
Best In Show has a Facebook page! Check us out at
https://www.facebook.com/dogshowgame
​