Joined

Jun 2, 2006
Messages

8,854
Likes

1
Points

36
Location
I have had this very long standing, completely illogical, desire to take my dogs to the ocean. It's been a desire long enough that it certainly pre-dates Gusto's existence. I've always shoved it aside, because it was very illogical. I live in a land-locked state that nevertheless has huge amounts of freshwater places to hike and swim the dogs. I travel regularly for agility trials and training, and really should stay home and let the car rest on weekends where I don't need to be on the road. Meg doesn't even like swimming much, and Gusto enjoys any adventure, even running to the grocery store. Neither of them needs to go see the ocean.
But it remained a desire, and smack dab in the middle of two rough months at work, I had a four day weekend scheduled. So yesterday, I woke up and thought "let's go to the beach" and we drove three hours to the ocean.
And the dogs LOVED it. Like I said, Gusto likes everything, and this was another adventure for him. Meg amazed me. She just seemed so quietly pleased, and every time I turned around to look for her, she was standing looking out at the water with this calm, happy expression. It makes me sad that I put off taking her for so long. We will definitely be finding reasons to go again.
And of course I came home late last night with 600+ photos on my camera. Don't worry, I pared them down to less than two full posts!
Gusto mostly found it a very excellent place to run.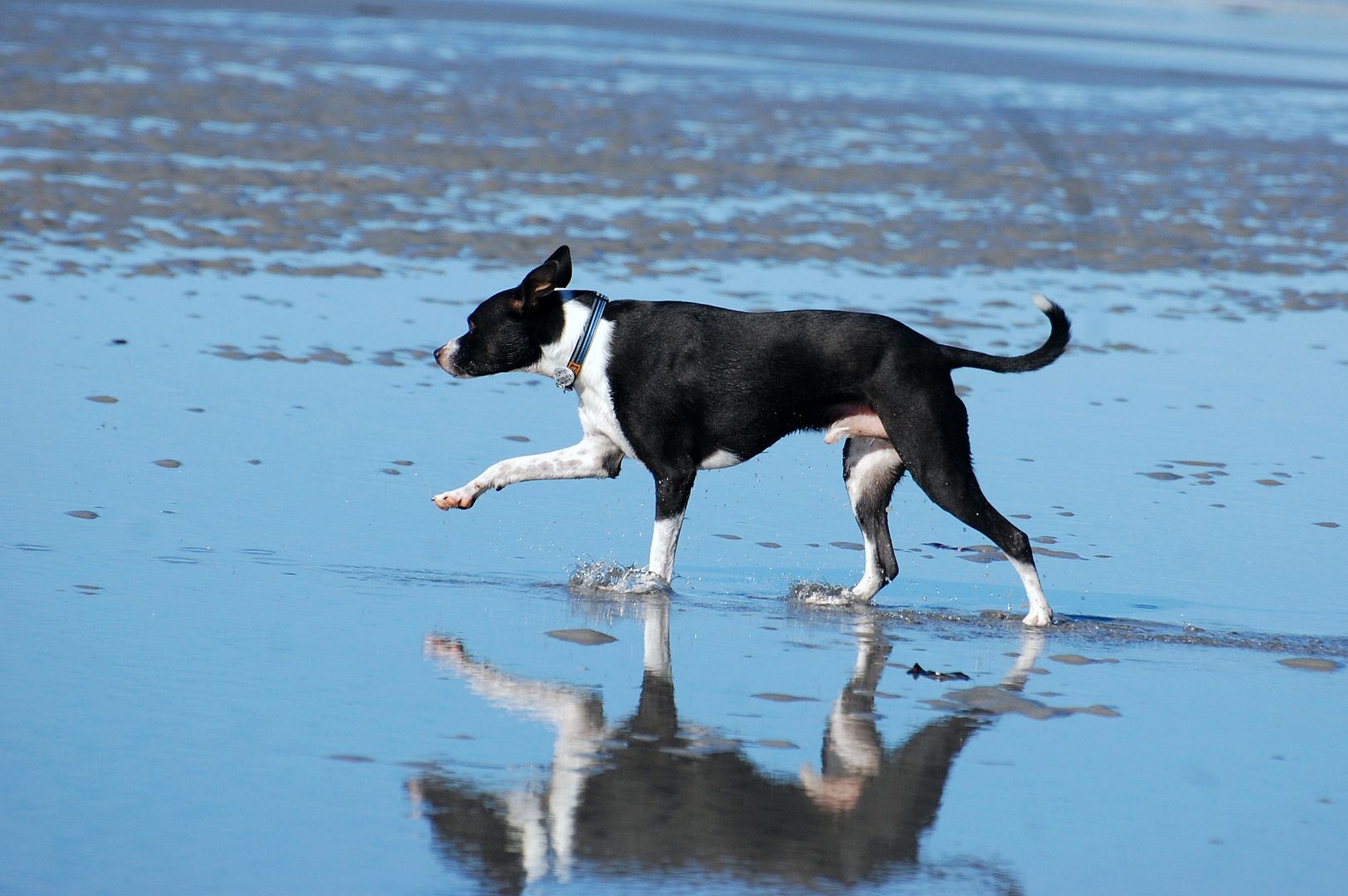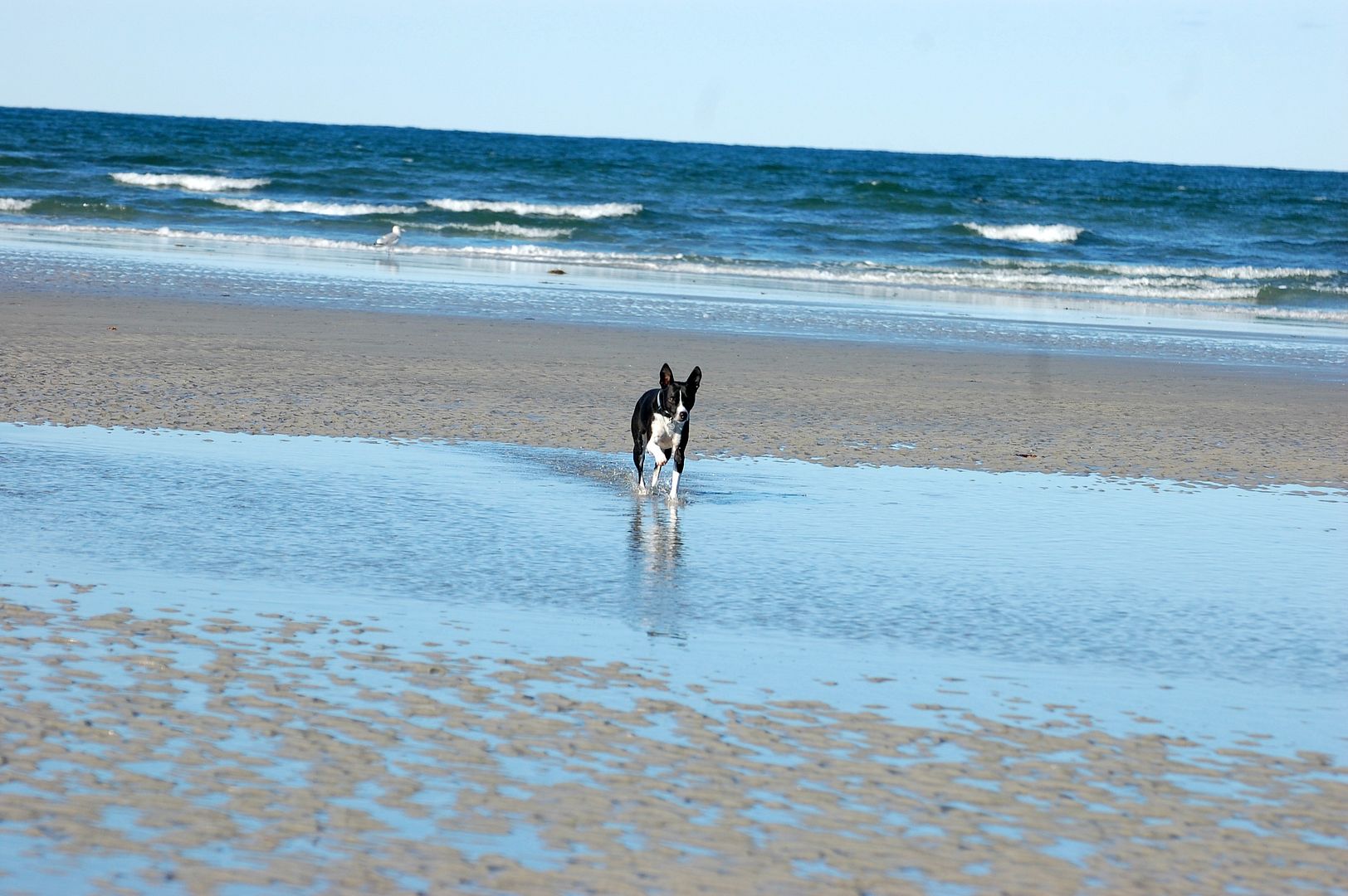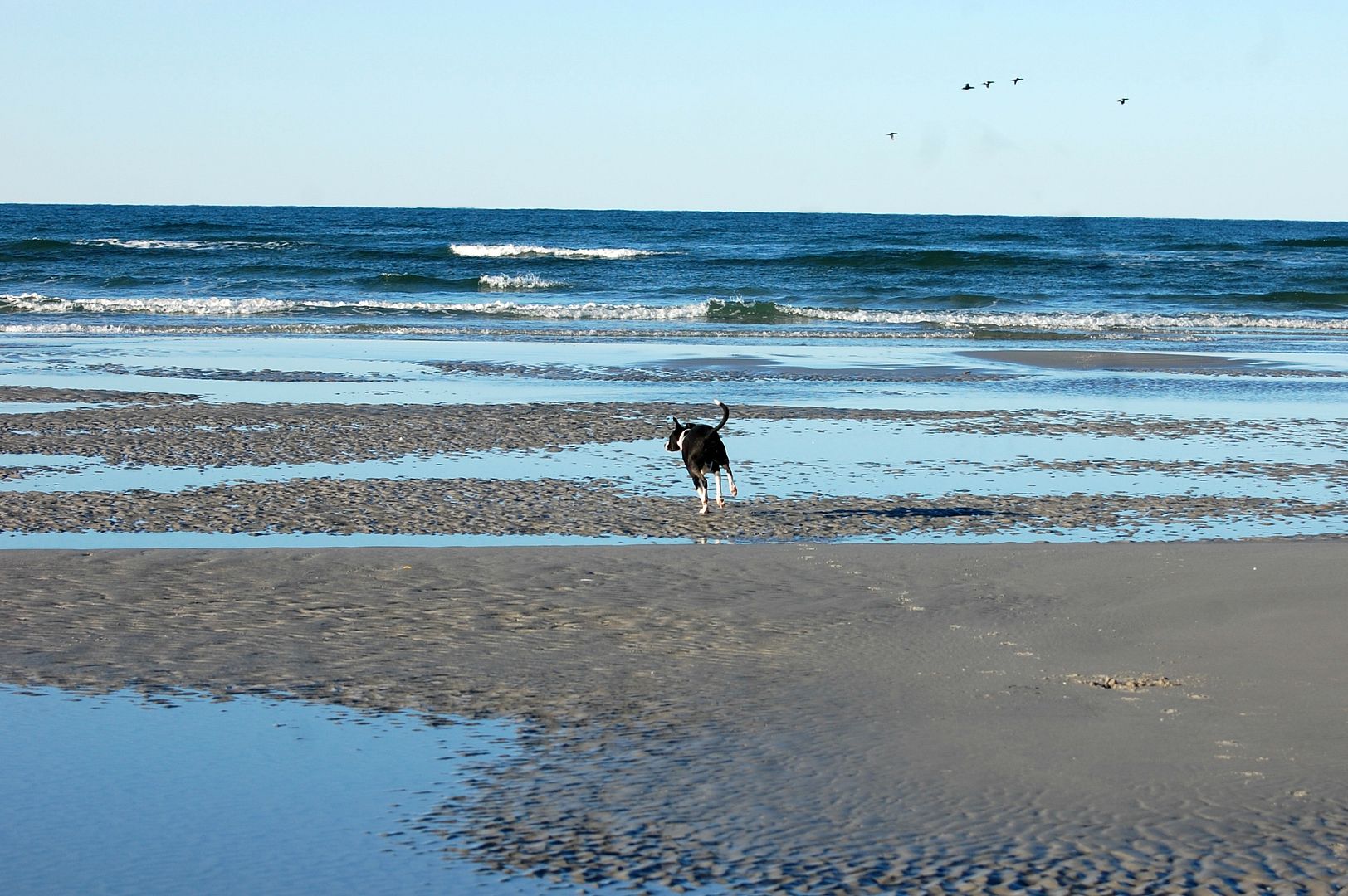 And to chase feathers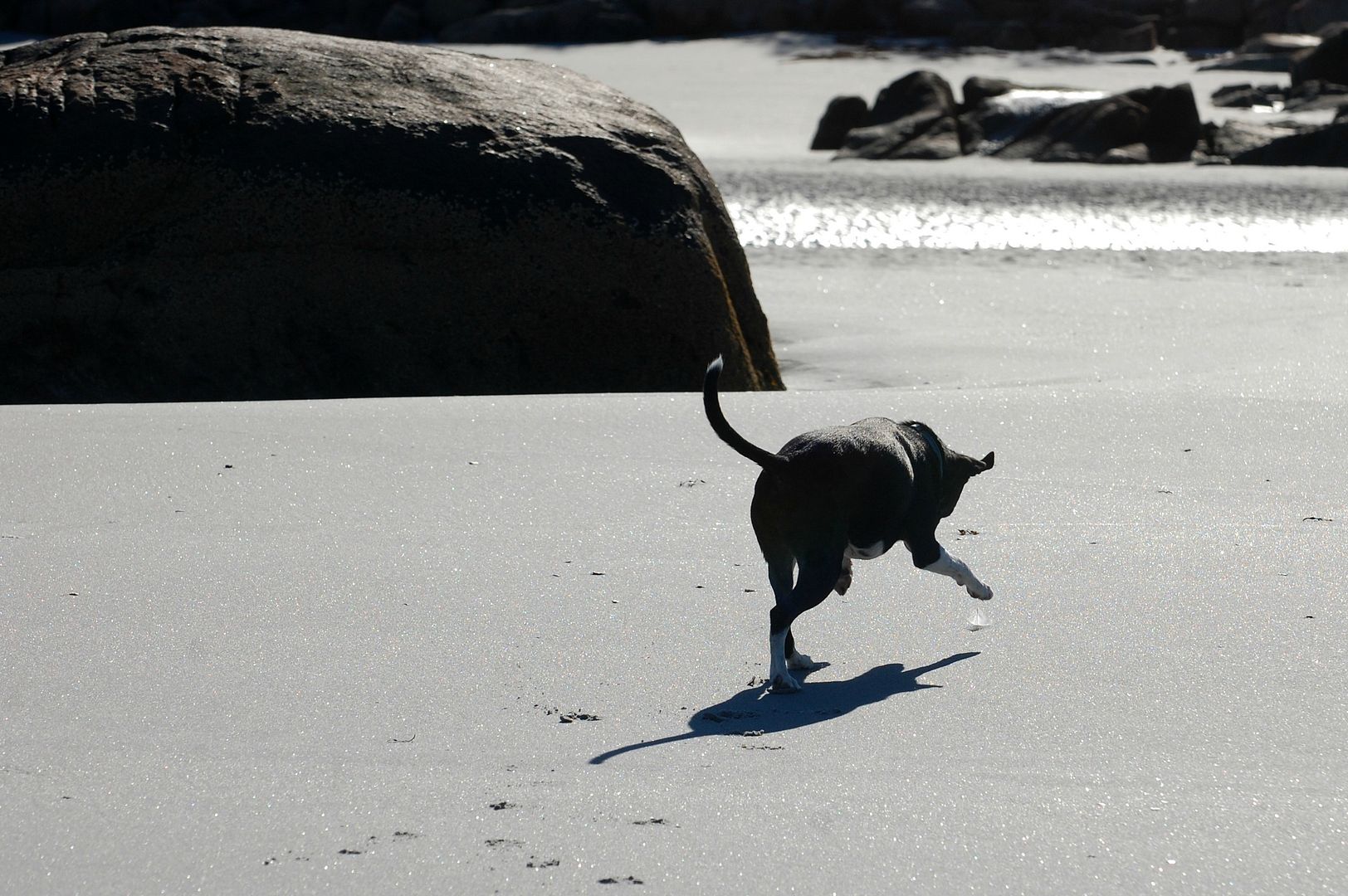 But he was very concerned about the buoys off shore, and they merited careful (but not too close) inspection