Joined

Jul 13, 2008
Messages

1,793
Likes

0
Points

36
Location
Yesterday I received a very unexpected email that just brightened my day. Four years ago, in 2007, just weeks before we adopted Boo, I attended a dog adoption event as a volunteer and met an amazing "death row" dog. She was one of the dogs that had been trucked up to the event from a rural shelter as a last ditch effort. Despite it slowing down the search for my own dog, I couldn't leave her at the end of the day to be returned to the shelter to die. So I took her home. Her name was Lindy and she was a 6-7 year old mutt dog with a heart of gold. With a nice picture and a bio that tried to sum her up, she was adopted extremely quickly. Had she not been, I have no doubt that she would have ended up as my dog. Granted, life has a way of working out, and had I adopted Lindy, I wouldn't have found Boo. The rescue group that she was adopted through has long since dissolved.
Regardless, yesterday, four years and some later, I received an email from her adopters. Lindy isn't a young dog anymore, but she is much loved by her family as was evident from their note and photos.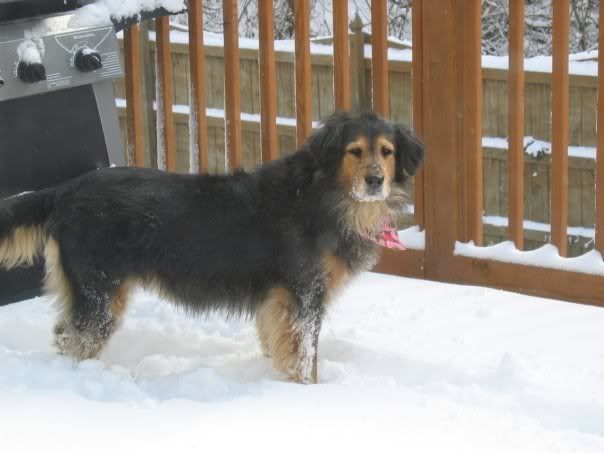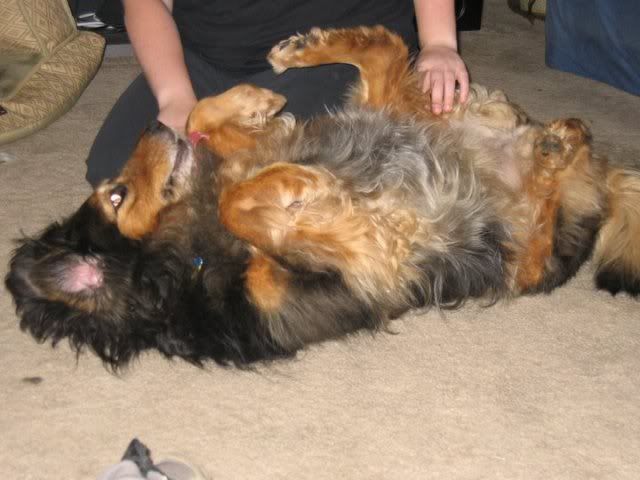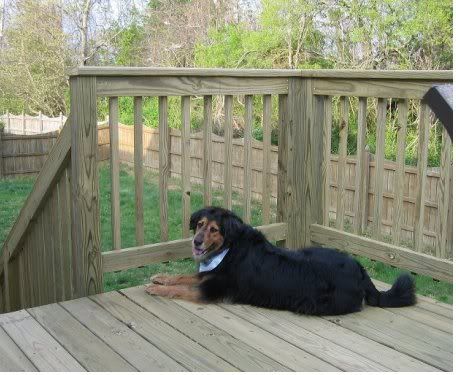 And that is what makes fostering so worthwhile.
-------------------------------------------
On a totally unrelated note (I just didn't feel like making a new thread), I have a story that made me roll my eyes from earlier today! In one of my psychology courses, our professor decided to bring in his dog to demonstrate operant conditioning. I was pretty excited to see what he had to say. He brought in a big old lug of a chocolate lab who in personality was everything that someone would want a laborador retriever to be. The lecture started and all was good and well. We practiced "shaping" on some of the students before switching over to the dog. The teacher had a clicker and a bag of treats, but didn't seem too clear on the concept of how to use the two together. First he "charged" the clicker. All was good and well. Then, after apparently deciding that the clicker was now a secondary reinforcer in and of itself, he seemed to scrap the idea of the treats entirely. He was attempting to teach his dog to "play" a piano. Except whenever the dog would get something right, rather than reinforcing the behavior (or even attempting to reinforce it with just the clicker!) he'd try to get the dog to do it again. Eventually, the dog flopped over and decided that it had had enough of the game. At this point, the teacher decided that he'd best ask the dog to do something familiar to it. After asking the dog to sit roughly five times in two seconds and taking account of the fact that the dog was still flopped over on the floor like a dead fish, he seemingly decided that he needed to sound "tougher" at which point he lowered his voice and commanded the dog to sit. It did. He then tells the class "Yeah, sometimes you just have to show that you're dominant."
Honestly, it was nothing "bad" and I have no doubt that the dog is a much loved family member, but for real? I feel like anyone teaching a college class at a well respected university should maybe have a clue about what they are attempting to teach!