We drove into the city today for an early dinner to celebrate my birthday. There's a large shopping center in downtown Jacksonville called The Landing. It's right on the St John's river and the boys had a ton of fun!
We had dinner at a restaurant that is sort of like a Mongolian BBQ but with a Caribbean feel. Very Very good!!
Then my Dad did something really really bad! There was a live band playing Jimmy Buffet songs and I couldn't hear what he was whispering...
The result.....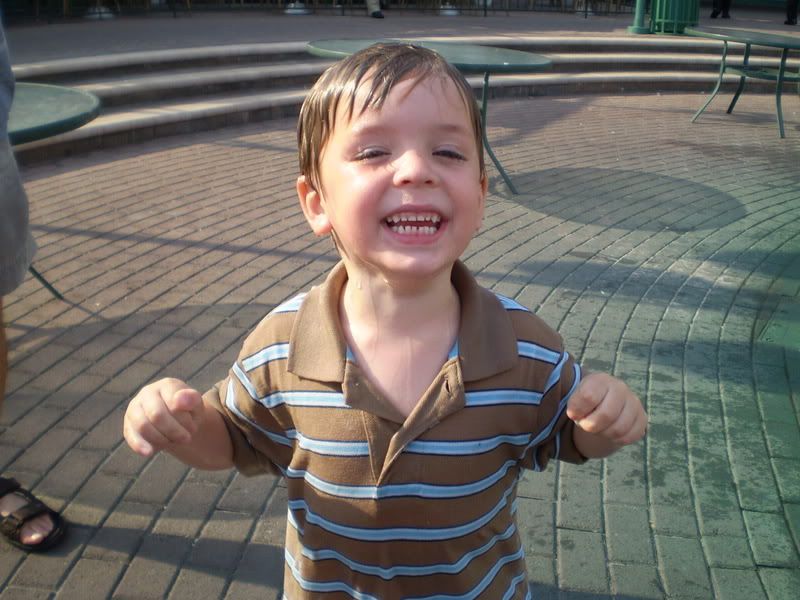 A few more......