I'm still trying to figure out how to use a camera, so I decided to practice on Daisy this evening...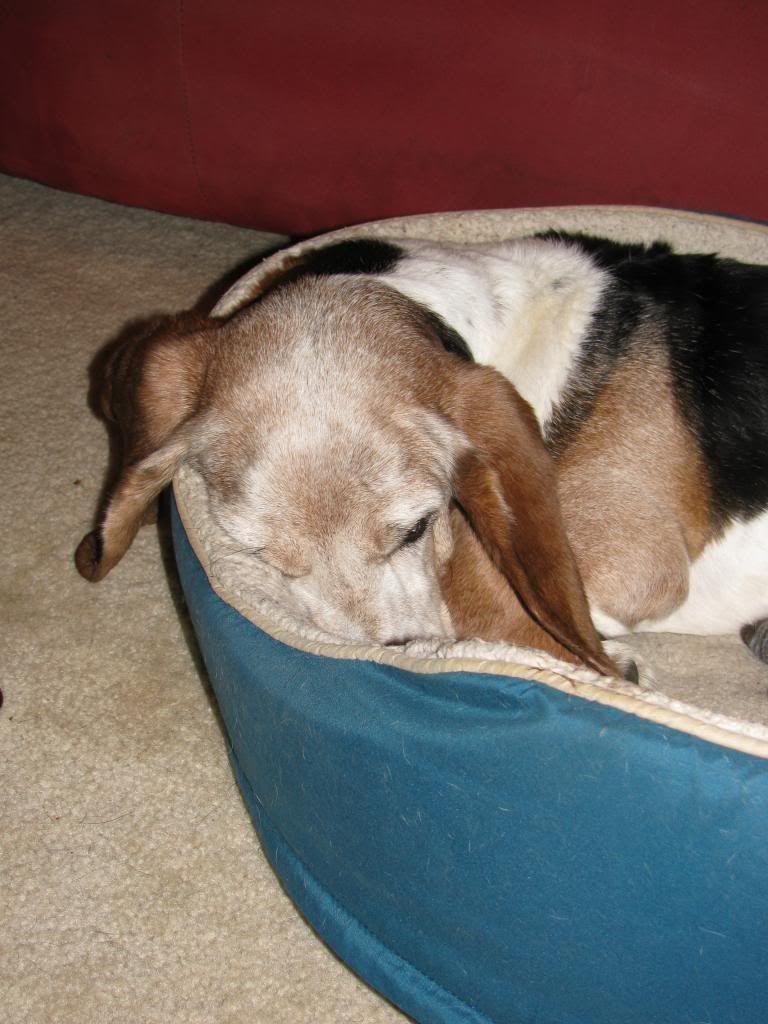 She was sleeping when I started...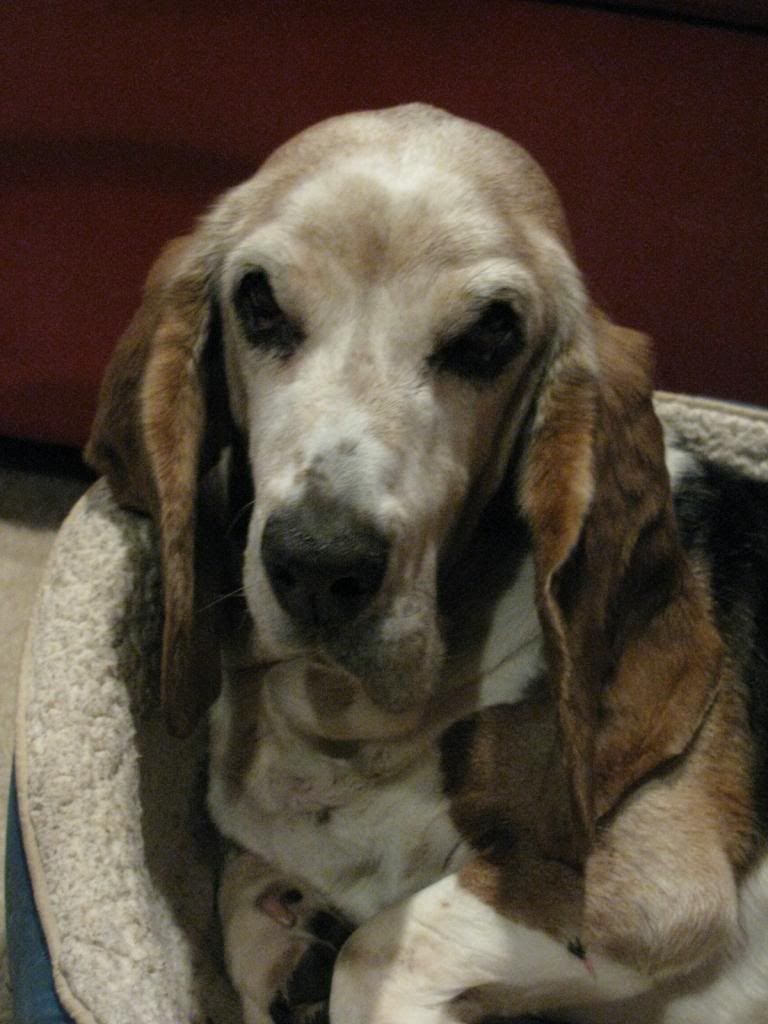 Then woke up & gave me the Evil Basset face. (I actually think she looks super creepy here...)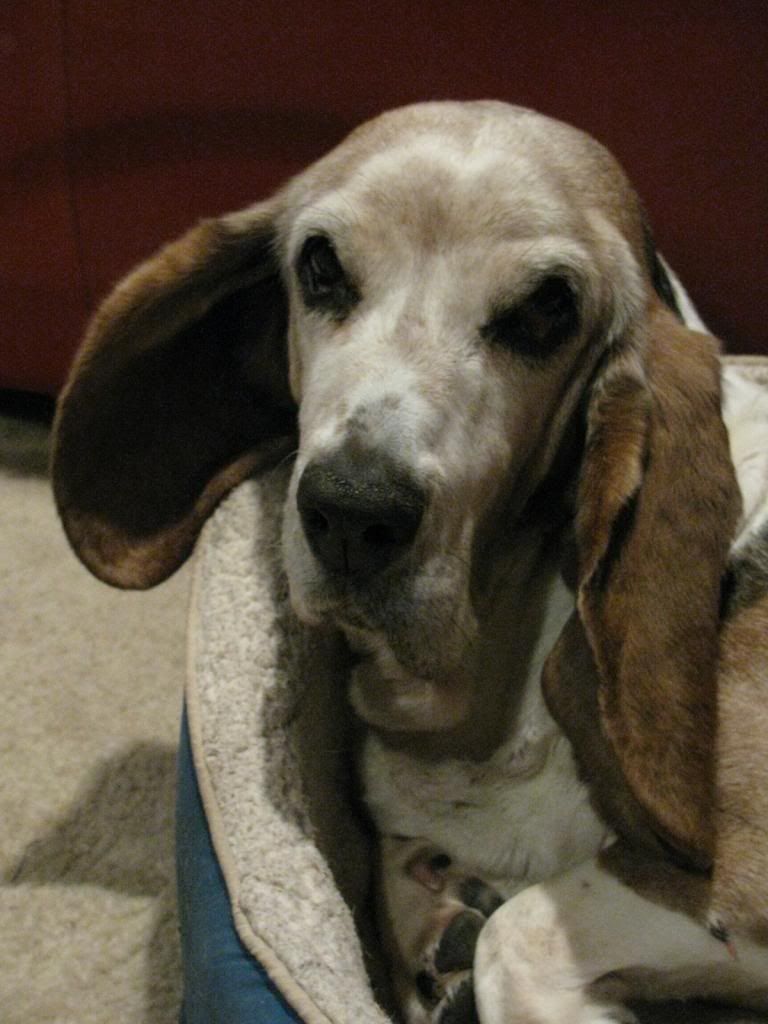 At least she didn't jump up & run away....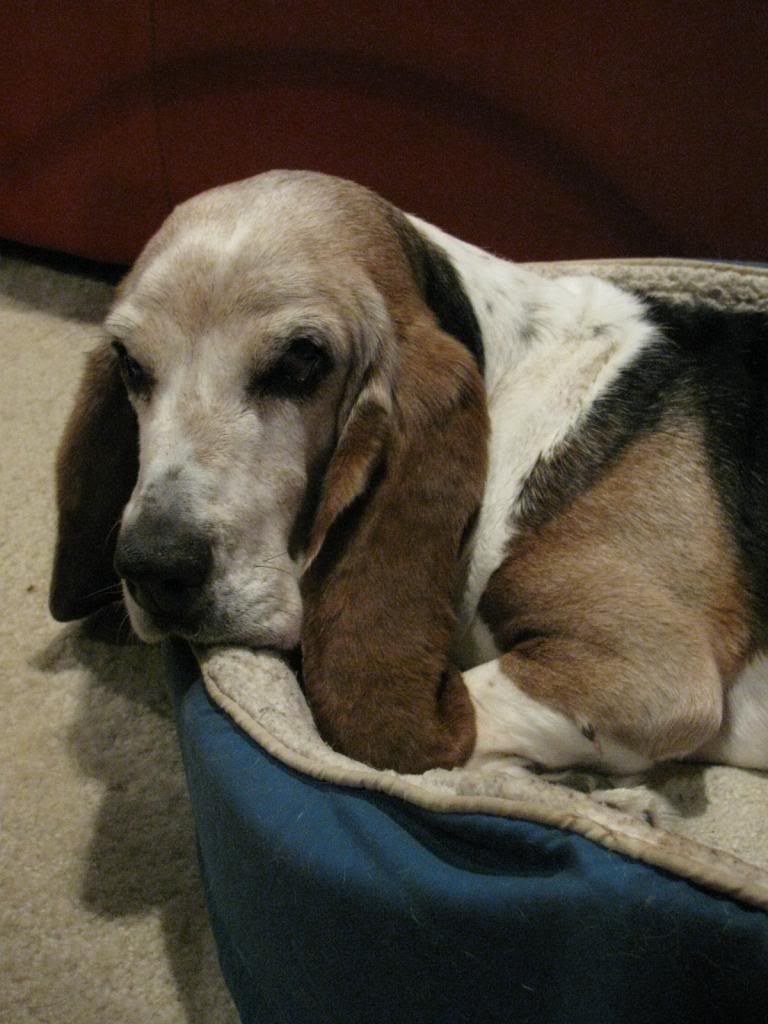 Eventually she just went back to sleep.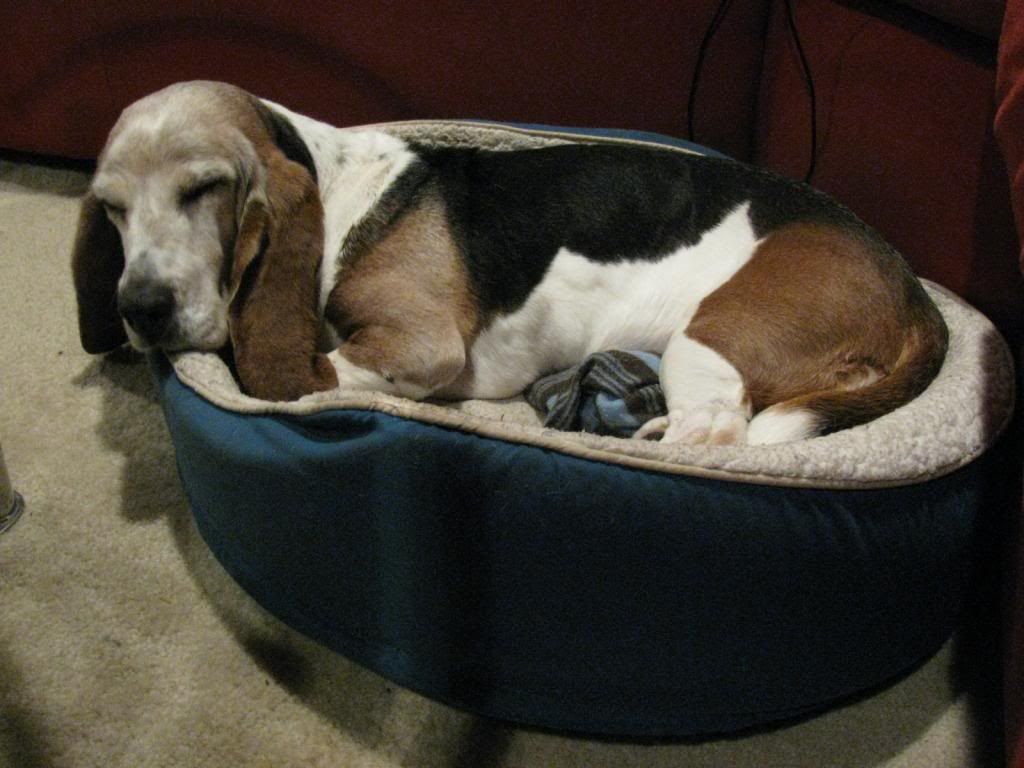 Aaand... happy napping dog <3