So, I'm trying to get to Washington for a weekend of collie specialties for Logan, but until I have a full time job, the funds aren't there. Logan's breeder can help me show and may be able to help with entry fees even, but I need to pay for the flight and travel costs. I'm trying to raise those funds through my art and my leashes/harnesses.
Here are some examples of recent ink sketches, all done within the last several days (these are all based on random dogs from the lookatmydog subreddit). I haven't drawn in 2 years before now, so my style has changed a bit since the last time I was drawing.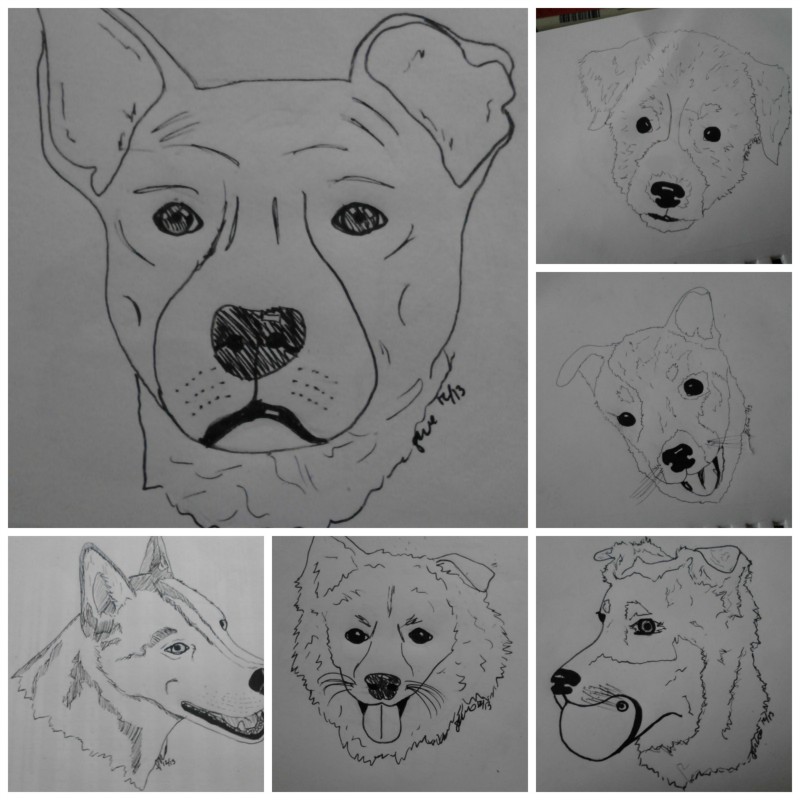 Sketches with digital delivery (but still drawn on paper!) start at $5, and mailed sketches start at $10.
Anyone interested?
If you want to check out what else I have to offer, here's my gofundme link:
http://www.gofundme.com/5wpmto