Joined

Nov 1, 2009
Messages

8,694
Likes

0
Points

36
Location
Okay, so, backstory:
Jackson went to one groomer for the first year and a half of his life. She always did a decent job, but his ears were always cut all weird. We switched to a mobile groomer in mid-2010 and I've always been very happy with how she's cut him (except for one time) but then she started doing the 'visor cut' (like straight across)... it always looks cute... for about three days, lol. Then the hair hangs in front of his eyes. His hair NEVER used to do this. It used to just... grow out. Now I can't seem to get rid of the bang look.
So I told her I wanted to stop doing the visor cut, which she was fine with, so now it's not so 'straight across' but it still begins to hang in his eyes fairly quickly after being groomed.
Example: this was him after he was groomed in January,
It looks super cute at first. But it quickly begins to fall into his eyes. This was two days later: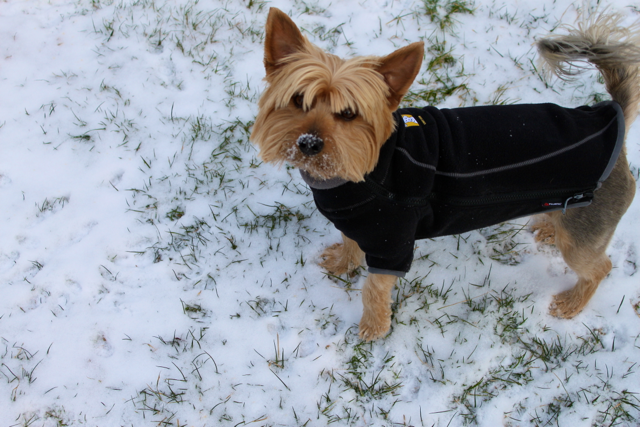 This is what he looks like as of last week, if I don't push it back with a bit of water and I even used some hair gel once, LOL, just to get it out of his eyes: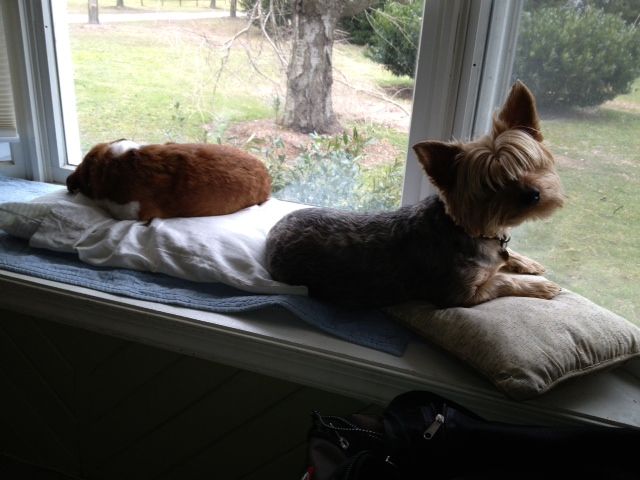 At this point, do you think it's almost long enough to where it will go back with the rest of his hair and not hang in front? If I let it keep growing out...? When I push it back away from his face, it stays there for a bit, but then ends up falling back down.
Here's an example of how I like his hair... (this was right after the first or second time our current mobile groomer gave him a haircut):
And this is how it USED to grow out, a month later from the above photo
I'm kinda not wanting to use the same mobile groomer anymore, because I keep telling her every time "Still growing out those bangs..." but then I find I just have to start ALL over again because of the way she cuts them, they end up right back in his face. But otherwise she does a good job!! So I'm kinda torn, and I do like her.
Is there a particular thing, (I think we have some groomers on here) that I should say to how I want them cut?
I don't ever remember having so many issues with his hair ever, it used to just... grow out, and that was that, never had to mess with his hair in any way. Now it irks me so much to look at him and have his hair just hanging over his eyes! LOL