---
Wow! You sound like my mom. She started out allergic just to metals. Now it's: grass, perfumes, dyes, detergents, soap, her own sweat, iodine, salt, metals... etc etc. I really hope that you aren't allergic to her or that if you are it's just due to her seasonal shedding and that you can take her to a groomer or something to help her shed out better and faster so that you can keep her and not be entirely miserable. Good luck.
__________________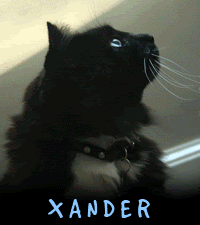 Thanks to Sizzledog for le Siggy D'AWESOME!
Abusing Animals and Feeding CRAP since.... ALWAYS!