As St Roche, the patron saint of all dogs, left me at the gates of heaven, I continued to watch over Randy and sometimes I would appear in his dreams just to comfort him. I felt so sorry for Randy. Ever since I passed away in December, Randy seemed totally lost without me. Over the next few months I saw Randy make futile attempts to be able to live his life without me. He was going around trying to make decisions about his future. Some that could affect his very health. I know Randy was trying to join a volunteer organization called the Americorps which itís members volunteered their services all over the United States. I could see what Randy was doing. Heís been having a hard time dealing with my death and he thought if he moved out of his home city, things would get better for him. But what Randy was doing was not coming to terms with my death. He thought things would be better if he moved somewhere else. But I knew they wouldnít be. First of all, Randy would be taken away from his human friends. Also, Randy has a lot of physical and some mental demons heís been fighting with. I was so worried that he might follow through with these plans; I decided to do something about it.
When I passed away, I always wanted Randy to get another dog because I knew heíd be happy. Well itís been five months since my death and I couldnít understand why he was without one. Then one day, I realized that Randy was going to stay in his home town. Not only that, but he was thinking on getting another puppy, a Golden Retriever puppy. That made me so happy because I knew he was doing in memory of me. I decided to give him a little help. Randy spent a couple of weeks looking for a breeder. He finally called one and he decided to put down a deposit. That very night Randy had a dream where he was walking to the breederís house to pick out a Golden Retriever puppy. Well I felt he needed some moral support so I appeared in his dream with him. When Randy saw me walking along side of him a big smile came across his face. That was the first time Iíd seen him smile since my death. A couple of weeks later, Iíd decided to appear in one more dream with Randy to show him I would always be with him.
In this dream, Randy was putting a leash on his new Golden Retriever puppy so he could take him for a walk. Well when Randy turned his head, I took the Golden Retrieverís puppyís place when Randy turned around and saw me standing there; he got a wide grin on his face and was happy as can be. Then his puppy joined us and the three of us went for a walk.
Even though I was giving Randy moral support, I didnít think he needed any help when it came to choosing a puppy. I know Randy would do the right thing as he did with me when I was born. Shortly after my birth, my mother rolled over on my leg. I ended up in such great pain, the veterinarian did not think I would survive my injury and I would die because the pain was so great. But after a few weeks, my leg completely healed and I was able to do what any normal Golden Retriever puppy could do like run and play with my ten siblings When people started showing up at our house, they would take one of my brotherís or sisters with them when they left. But nobody was paying any attention to me because my breeder told them I had a bad leg when I was born. When there was only my brother and I left, a young man came to look at us. I didnít pay much attention because I figured he would pick my brother. But when I saw my motherís master told this young man about my leg, he got such a sad look on his face. Then he started smiling and came over, picked me up, and took me home with him where a twelve year beautiful relationship began. So when it came time for Randy to pick up a new puppy, I knew he would do the right thing. And wouldnít you know it, it began with a dream. In his dream, Randy picked out the runt of the litter because nobody else wanted him. The breeder sent Randy some pictures of the puppies. When Randy looked at the pictures, he noticed that one of the dogs that were in the picture was the same one he dreamed about. Randy immediately called the breeder and told her he wanted this one puppy. The puppy he had dreamed about. When Randy explained his dream to the breeder, the breeder told him that the puppy he chose was the runt of the litter and nobody wanted him because his hair was darker. Randy got pretty excited when he heard that because his dream came true.
Now that Randy has someone to watch over him and take care of him, I feel I no longer have to wait at the gates of St. Peter for Randy to show up. I think Iíll check out this heaven and see what itís all about. But that doesnít mean I wonít be checking up on Randy and his new friend once in a while just to make sure they are doing okay. Thank you for listening to my story.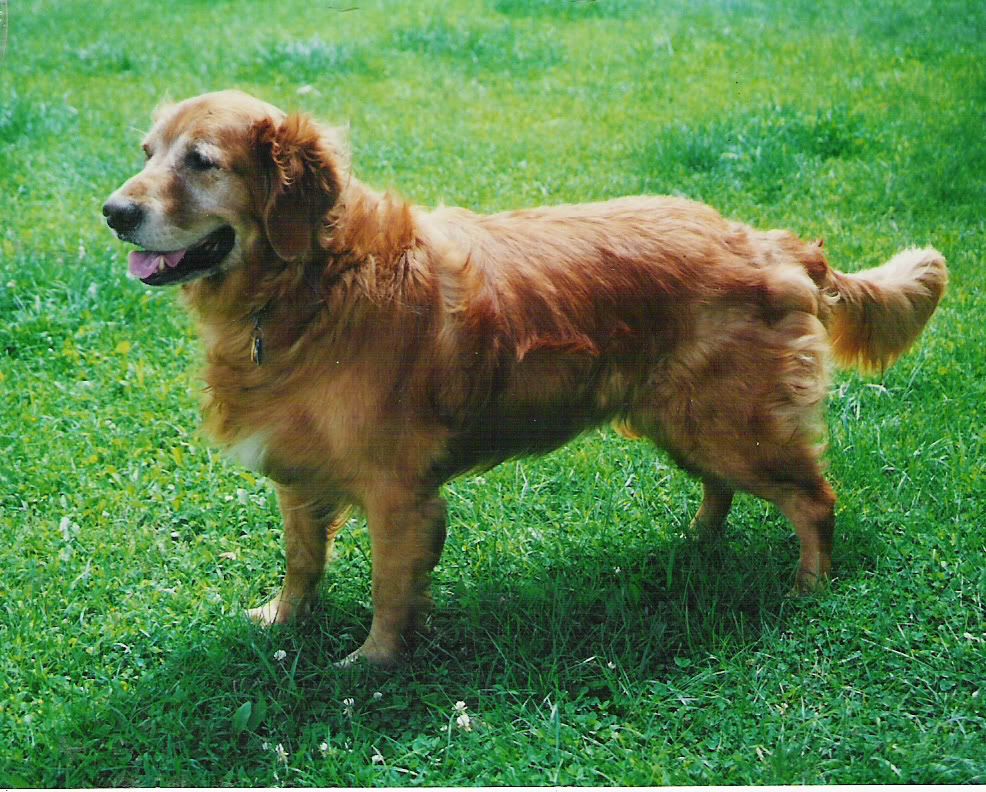 Dylan 1992-2004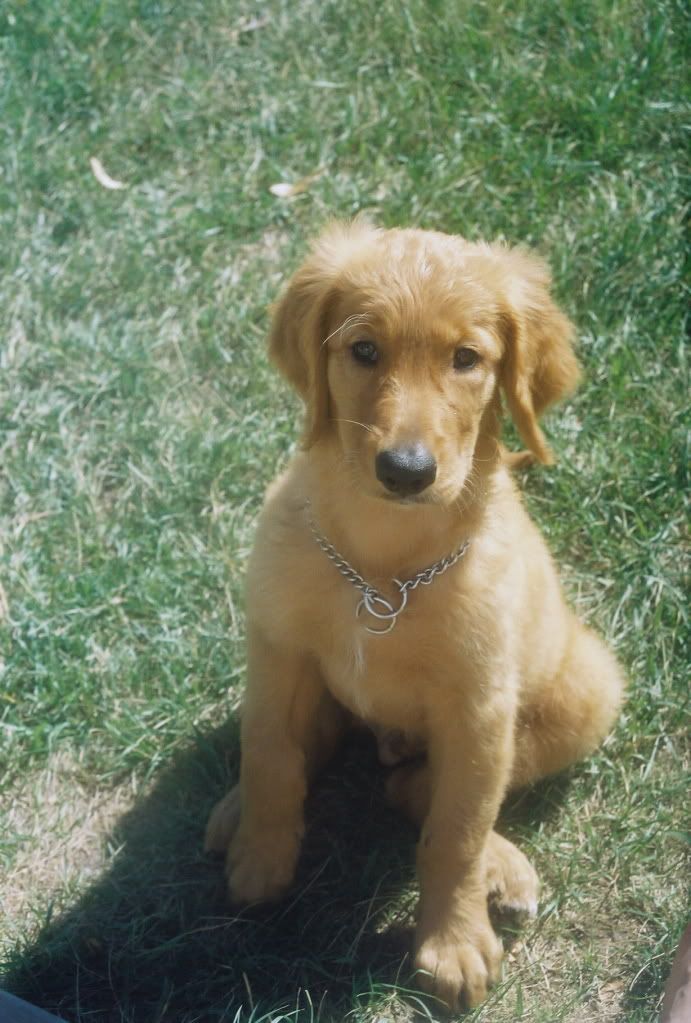 Tramp 2004-