NO I'm not rehoming Teeny!!!
Hoochee is a 3.5 year old UTD spayed female Alapaha, white and brindle. Her family needs to rehome her. She has a typical Alapaha temperament: far too interested in cats, dominant with other dogs, ADORES children, and is picky with her adult humans but once you're in she is a total goofball.
Her family adores her and is being very picky in rehoming her. If you want more info please contact me.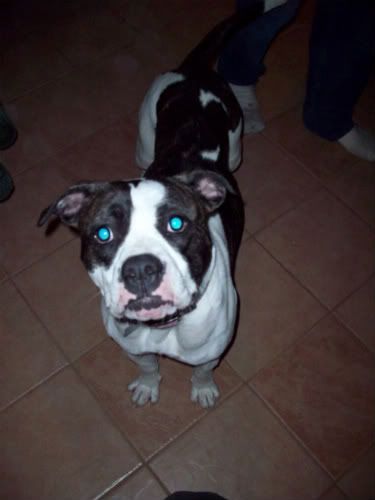 ETA: My good friend was her basic OB trainer so if anyone has specific temperament questions I can get you some answers. I am also willing to go temperament test her if someone from Chaz is interested.
__________________

Oldham's Goddess of War CGC, PSA1, CL1-F "Teeny"
Connors' Baloo CGC, TT "Blue"