I was taking head shots of Ajax to update his webpage on my website. And thought you all might want to see the pictures.
Here are the two good shots I got: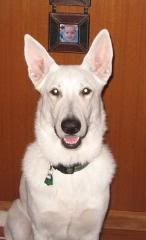 And here is Ajax laughing at me as I tried to get the 2 good shots:
Hope you enjoyed.