---
I'll try and translate as best i can:

When i was born, you chose
and for the life you kept
and so sometimes in the house i forget
excuse me, i am again small.
you will see when i grew
Propre, très sage je deviendrai. don't understand that line
my love and my loyalty will grow for you
you will be my universe, my faith and my joy
you will be my savior and my master
your slave and your baby i will be
without hesitation i will give my life
but, please, i ask
don't abandon me



I love that so much. It makes me want to cry and squish Milo at the same time.
__________________
"My favorite color is green, green like newly cut grass. When it comes to green with envy, though, you can stick it up your @ss!" ~ Grammy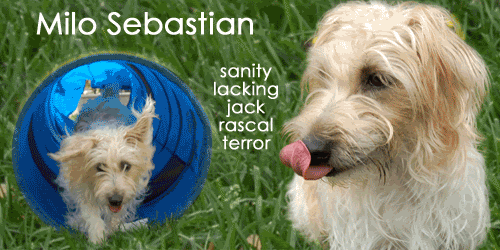 http://www.adorablebeasts.blogspot.com