Decided the Red Wonder needed some pics today lol
Pretty head shot! ( dunno how she managed to get that cut under her eye, its healing up nicely thou with the meds)
Of course you can see the rottie feet, they are big bugs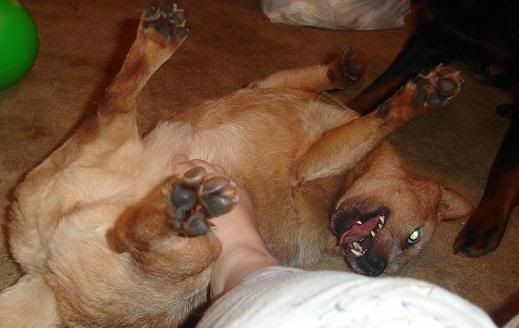 And finally with her favorite toy of all, the sock!
__________________
"Friendship is like someone peeing on you, everyone can see it, but only you get the warm feeling that it brings"
"Never take life seriously. No one ever gets out of it alive"
"You tried your best and you failed miserably. The lesson is, "never try" ."