This isn't exactly about rescue but...i'm thinking of starting an organization.
---
i got this idea when i was a young child, but never had the means to make it happen.

a group that educates to-be dog owners about the care and responsibilities of being a pet owner, and matches shelter dogs to families looking to adopt a new member. a lot of uneducated people don't know about purebreed rescues, and if they're looking for a purebred, even if just as a pet, go to a breeder or (uugh) petstore. a lot of people are too lazy to read and research on their own, and many dog books are filled with outdated and irrelevant information. through a complex series of questions, from basic "do you have children or other pets" to "what kind of hobbies are you interested in", this group will help make sure dogs that go into new homes, stay in new homes.

someone give me an idea where to start, who to contact, how to possibly raise money for a good website, etc.

thanks,
Alex.
__________________
"My favorite color is green, green like newly cut grass. When it comes to green with envy, though, you can stick it up your @ss!" ~ Grammy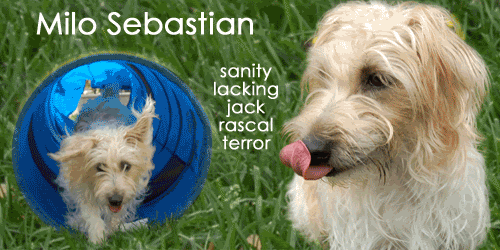 http://www.adorablebeasts.blogspot.com