I need some life/career/college path advice
---
Advice, opinions, anecdotes, whatever:


BACKSTORY ~~~~
I currently have not-quite two full semesters worth of classes/credits towards my undergraduate degree. I entered college with a plan of triple-majoring in literature, film studies, and psychology, with the idea I'd go on to grad school for ethology. I wasn't in love with that track to begin with, but couldn't think of anything better.

I got accepted to an honor's program at my original school, which allowed me to do a create-your-own major kind of thing, and graduate with a BA in "special honor's curriculum". I was roughly planning on going into a field such as project management, hoping to do some kind of fundraising, event planning, etc. for a non-profit or government organization. My classes were to be a combo of cultural/media studies, comparative literature, and business type stuff.

~~~~

Currently dilemma:
Now I'm transferring. I've been advised to basically choose a graduate program and work backwards, taking undergrad courses that will help me get into my master's program of choice.

I'm torn. When I spoke to someone recently about what I'd like to do for a living, she seemed to think a political science degree is what I'm looking for. I can get my MA in Public Policy.

That's something I'd never considered, but it doesn't seem like a bad idea.

My other option is to go for a graduate degree in Cultural Analysis and Theory. Which sounds to me what I'd like to do, but it seems like that program is geared towards churning out college professors. I'm not against going into higher education for a living, but it's not what I really had in mind. I'm not sure if that degree will get me the job I'm looking for, but I think it's far more likely I'll do well in it.

If anyone majored in anything along those lines in college, works in those fields, or knows anything about this, I'd appreciate the input. Or just advice on how to pick a graduate program that will suit you.
__________________
"My favorite color is green, green like newly cut grass. When it comes to green with envy, though, you can stick it up your @ss!" ~ Grammy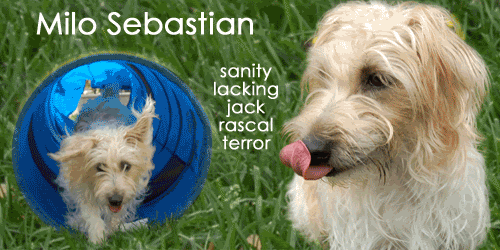 http://www.adorablebeasts.blogspot.com